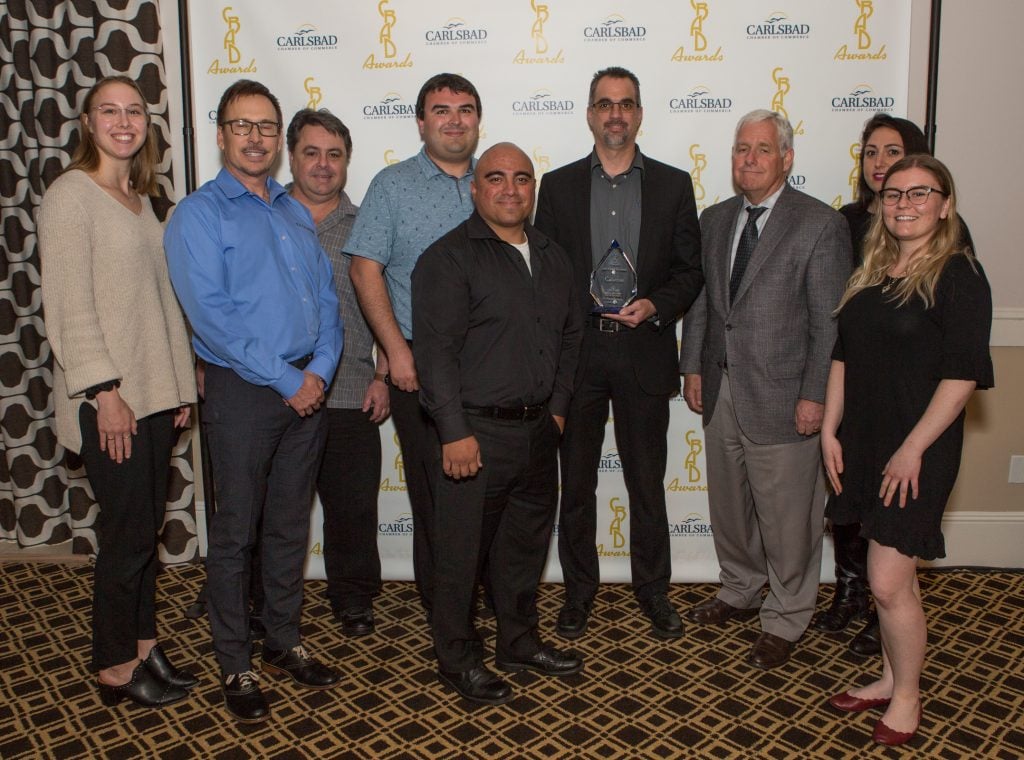 Creating Your Culture
BY BRET SCHANZENBACH                                                                                                                                                                 
President & CEO
CARLSBAD CHAMBER OF COMMERCE
Many of us think of our place of employment as our "home away from home." We all spend a significant amount of time at our jobs, and hopefully, we mostly enjoy what we do. But we all know from experience that work environments are not created equal. The difference between a great place to work and toxic work environment can make a huge impact on a company's success in business. This fact has spawned an entire industry that focuses on corporate culture.
Simon Sinek
One of the more popular thought leaders of our current generation is Simon Sinek who rose to popularity after a Ted Talk he gave in 2009 went viral. He has since published a bestselling book titled, Start with Why. Simon says (sorry, couldn't resist), customers will never love a company until the employees love it first. I think he is correct. Creating a successful business starts with creating a place where people love to show up, suit up, and get engaged day after day.
Calsense
One of the companies that has done a great job of doing this locally is Calsense. Calsense was our 2019 CBAD Award winner for the Best Place to Work in Carlsbad for Small Businesses. Calsense started here back in 1986 developing custom irrigation solutions that go beyond simple automation. They help customers save water, save labor and save money. Currently Calsense has 41 employees. Their employee benefit program goes way beyond what many would consider typical. In addition to offering flexible schedules and aggressive 401k matching programs, they also offer personal and professional growth opportunities for their team. Utilizing the DISC assessment, they help staff members identify both internal and external opportunities for career advancement. Then Calsense puts its money where its mouth is by reimbursing employees for tuition and certification programs as they work to advance themselves. All of this is done in a fun environment where personal goals are turned into fun competitions for things like losing weight and getting healthy.
Marissa Musgrave, a Calsense Marketing Associate, described her experience this way: "Working at Calsense allows me to apply my sustainability background in ways that make a positive impact for our environment and society, which makes coming to work a meaningful part of my life. I have wonderful mentors who give me constant opportunities to learn and network, both locally and beyond. Plus, having a diverse mix of peers assures that I am given the best chances to grow, experience new things, and form lasting relationships."
Congratulations to Calsense. The best is yet to come!