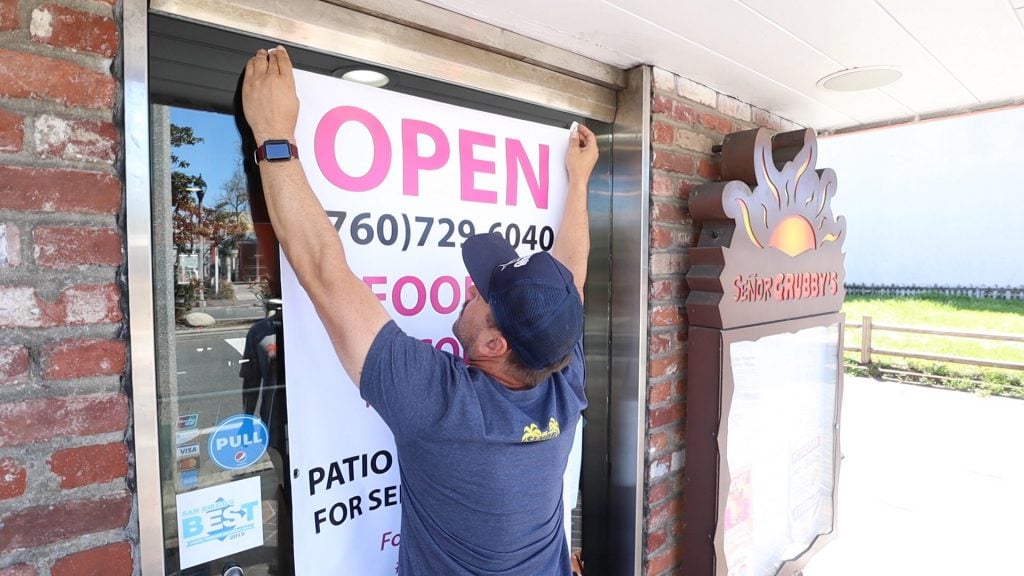 Local Business Resource for Covid-19
Our members are adjusting to the new COVID-19 reality and we couldn't be more proud! They continue to work for you while helping the community. So please check out this list, see if you could use their services and support them! Are you a member, have a way to help the community but don't see yourself on the list? Please reach out to ceo
@carlsbad.org
so you can be included!

Fisher Phillips – Some legal resources for employers: Read the Families First Coronavirus Response Act Legal Alert, Read their Comprehensive FAQ for Employers – COVID-19
Fortis Fitness and Strength Training & YOGALUX: Providing 2-3 Instagram fitness classes. Just follow them on Instagram! Even if you can't watch it live, they will be posted on their YouTube!
GIA – Start Your GIA Education from Home with an Online eLearning Course – Scholarships are Available! Apply by 3/31! Click here for more info
Jazzercise: They are providing on-the-go Cardio, Strength, & Stretch workouts that can be done at home (or anywhere!). Click here to redeem a free 14-day trial. If space allows, we'd like to offer special local pricing for Carlsbad residents. Use the code CBADLOCAL (must be in all caps) for discounted monthly pricing of $14.99 after the 14 day trial is up.
Here's how you can redeem your Carlsbad locals code:
• Go to ondemand.jazzercise.com and click "SUBSCRIBE NOW"
• Choose the MONTHLY OPTION
• Enter PERSONAL INFORMATION
• Enter payment information – this page is where you will enter promo code: CBADLOCAL – be sure to click APPLY CODE or it will not be redeemed
• When you see your new price reflected in red, click "COMPLETE MY ORDER"
JDog Junk Removal & Hauling – They are willing to drop off food or supplies to people in need! Best way to reach them is at 760-291-8917. Let them know what you need.
John O'Reilly, founder of the now disbanded North County Job Transition Ministry (formed during the '08-'09 Great Recession), is making himself available to meet and help teach people how to conduct a job search most effectively. Sessions are free, informal, done via a video conference and will take 60-90 minutes. He has shared concepts widely helping more than 100 people find a job or a better job in the last 15 years. Contact John at 760-504-6040 (texting is fine),

[email protected]

, or on LinkedIn.
Minuteman Press – They designed a few helpful posters to support cleanliness and facts about COVID-19. Feel free to print and post at your places of work!
MOVETIC – Free consultation on branding and marketing for your business during these trying times! Contact Josh Roush – 760-845-5113

Museum of Making Music – Presenting several fun and educational live streaming events from band conducting, to MIDI production! Find the schedule of events here!
National University – FREE Online classes for California Students affected by COVID-19. More info.
Procopio – Hosting several FREE WEBINARS regarding Employers, Business Insurance, and Important Questions. REGISTER for upcoming (Mar 23, 26) and WATCH previous webinars here! They also have a resource page with regularly updated information here.
PettitKohn – They have released a number of resources for employment and employers. Read their latest COVID-19 Newsletter. Read about President Trump's extended paid sick leave legislation.
Employment attorney resources:

Attorney – Ryan Nell – 858-509-5690
Attorney – Tom Ingrassia – 858-345-8513
Attorney – Jennifer Lutz – 858-345-8514

Rouleur Brewery: To order beer, simply click here, place your order and then it will be ready for pick up in the afternoon. Pick up windows are Mon-Fri 4-7pm and Sunday 2-7pm.
Sq.fit – sq.fit is offering space for FREE for any instructor that would like to teach virtual classes. Support and resources can be provided to help out all fit pros out there stuck at home.
Target River – FREE digital advertising campaign for first 30 Carlsbad Chamber Members who respond. No obligation offer to get up to six digital ads and up to 100,000 impressions. Contact Brian Epperson at 619-571-7359 or

[email protected]