Business, culture, and community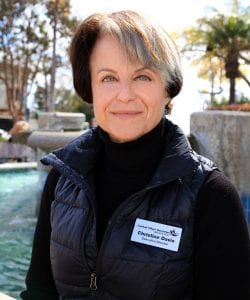 Christine Davis
Executive Director
Carlsbad Village Association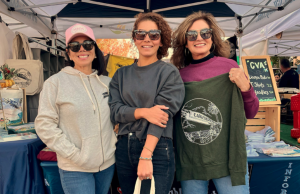 The Carlsbad Village Association (CVA) is a non-profit organization whose core purpose is to lead the continual improvement of Carlsbad Village by promoting and enhancing its business, cultural, and community vitality, making it a premier destination. What exactly does that mean and how does CVA endeavor to make Carlsbad Village your North County destination of choice? Let us break it down.


CVA is dedicated to branding Carlsbad Village as a vibrant and welcoming destination for shopping, dining, services, leisure, and entertainment. We do that by focusing on the following action items:
•Increasing awareness of Carlsbad Village as a user-friendly, walkable destination
•Promoting the unique character and historical significance of its downtown
• Stimulating the local economy through commitment to high quality, accessible event programming
•Fostering the importance of a diverse environment where a variety of businesses can thrive
•Developing educational programs to help nurture businesses, continuing its effort to sustain Carlsbad Village as a thriving community
•Collaborating with other organizations who also consider Carlsbad Village their home
•Nurturing the relationship between the City, Village residents, and its businesses
•Championing the importance of maintaining and improving the overall appeal of downtown streets, business facades, decorative and pedestrian lighting
Quality programming is at the center of CVA's mission. Through consistent and robust events, CVA can increase awareness of Carlsbad's downtown while also increasing foot traffic to its business district. To that end, here are a few of CVA's key 2023 events to add to your calendar:
State Street Farmers Market: 
Carlsbad's only downtown farmers market will be celebrating its 29th year in the Village this October. It operates every Wednesday starting at 2:30pm and offers 60 vendors specializing in fresh, local produce, sustainable fish, meat, and poultry, pastured eggs, raw honey, freshly baked bread and baked goods, as well as quality artisan foods, packaged foods, and internationally inspired hot food. The farmers market attracts approximately 2,000 people weekly to downtown Carlsbad.
Village Voices
Since 2015, Village Voices has been championing economic prosperity and quality of life for Carlsbad Village by being the voice of downtown businesses and residents, while promoting collaboration to help the business community grow. Meetings are held the second Tuesday of the month, six times per year, with its first Health & Wellness inspired meeting held January 10th. Each month's meeting has a theme with a business focus to highlight Village members and downtown industries. To date, CVA has held over 65 meetings. Village Voices is free and open to all businesses and residents who have a passion for Carlsbad Village.
Art in the Village
This year, CVA's open-air, juried art show will celebrate its 25th anniversary on June 25, 2023. Offering over 110 local and regional fine artists, live art demonstrations, art making for children, a variety of musical acts and performance art, and a wine, beer, and food garden featuring local businesses, Art in the Village has become an annual event with a wide-reaching audience.
Halloween in the Village
On October 28, 2023, CVA will host a village-wide fall festival and trick-or-treating event like never before. With multiple locations including the Army Navy Academy campus, local downtown businesses, the Village Faire shopping center, and the Boys & Girls Club, CVA is expecting little goblins, superheroes and princesses to spend the day with us in downtown Carlsbad for a safe, spooktacular, family-friendly event.
CVA hosts and manages village-wide cleanups, after hours mixers, movies under the stars, shopping events, dining events, and more, with over 80 days of programming on its 2023 calendar. We hope you will join us this year as we support local businesses and brand Carlsbad Village as a premier destination.
For information on volunteer opportunities with CVA, to locate downtown businesses or learn about CVA events, visit www.carlsbad-village.com and be sure to also follow us on social media @carlsbadvillage.