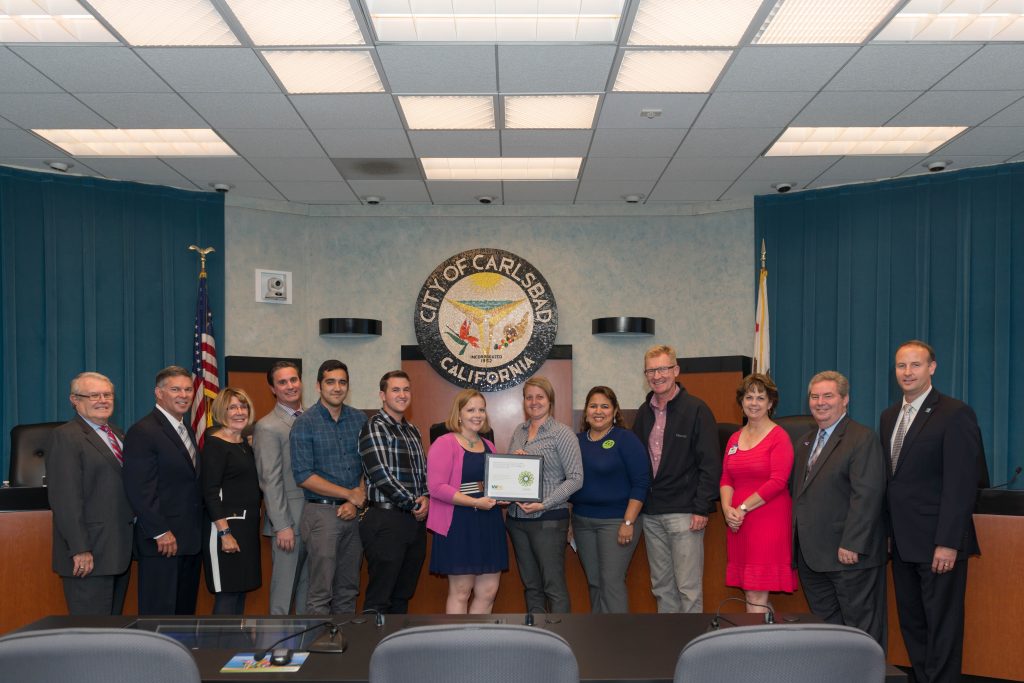 LEGOLAND named Top Recycler
The
City of Carlsbad
and
Waste Management
have named
LEGOLAND® California Resort
as the "Recycling Champion" for the fourth quarter of 2016 as part of the City and Waste Management's Green Business program which recognizes Carlsbad businesses for their exemplary recycling efforts each quarter. "LEGOLAND California Resort is honored to be recognized by the City of Carlsbad and Waste Management as a Recycling Champion," said LEGOLAND California Resort General Manager Peter Ronchetti. "Conservation is at the heart of our daily operations at the Resort. Through our efforts we hope to inspire future generations of environmental stewards through recycling, composting and other sustainability practices."
LEGOLAND
has grown its conservation efforts and recycling practices into a self-sustaining program with results that not only benefit the earth but encourage employees to live a green lifestyle. Through its recycling center and Green Wave team the Resort has been able to recycle more than two million pounds of materials. In addition, the Resort has purchased trash and recycling bins and benches made out of recycled milk jugs with the money raised from its recycling efforts. The theme park uses composting as a way to divert waste. Through the use of its vermicomposting bin, the Resort is able to eliminate more than
300 pounds
a month of food waste from ending up in a landfill. In addition to food waste,
7,000 gallons
of used cooking oil and grease was collected and processed into biodiesel fuel in the last year. The City of Carlsbad and Waste Management encourage businesses in Carlsbad to increase their recycling efforts where possible. Businesses may contact Waste Management to learn more about programs available to businesses. Nominations for the
Recycling Champion Green Business
program are submitted by Waste Management drivers from their respective routes based on several criteria including frequency of recycling and cleanliness of containers, meaning that no contaminants such as garbage is mixed in with recyclables. Businesses can also self-nominate or nominate other businesses as a Recycling Champion by emailing
[email protected]
or calling (760) 754-4120.