BY BRET SCHANZENBACH 
President & CEO
CARLSBAD CHAMBER OF COMMERCE
For October we are focusing our Carlsbad Business Journal on small businesses. With me still being the "new guy", and in light of that focus, I decided to share about some of the most interesting and unique small businesses I have found while cruising through our Village. I know there are many more, but these have jumped out at me in my first few months here.
Pedego Electric Bikes
Pedego Electric Bikes was founded in 2008 in Newport Beach by a guy who loved biking to the beach, but hated riding a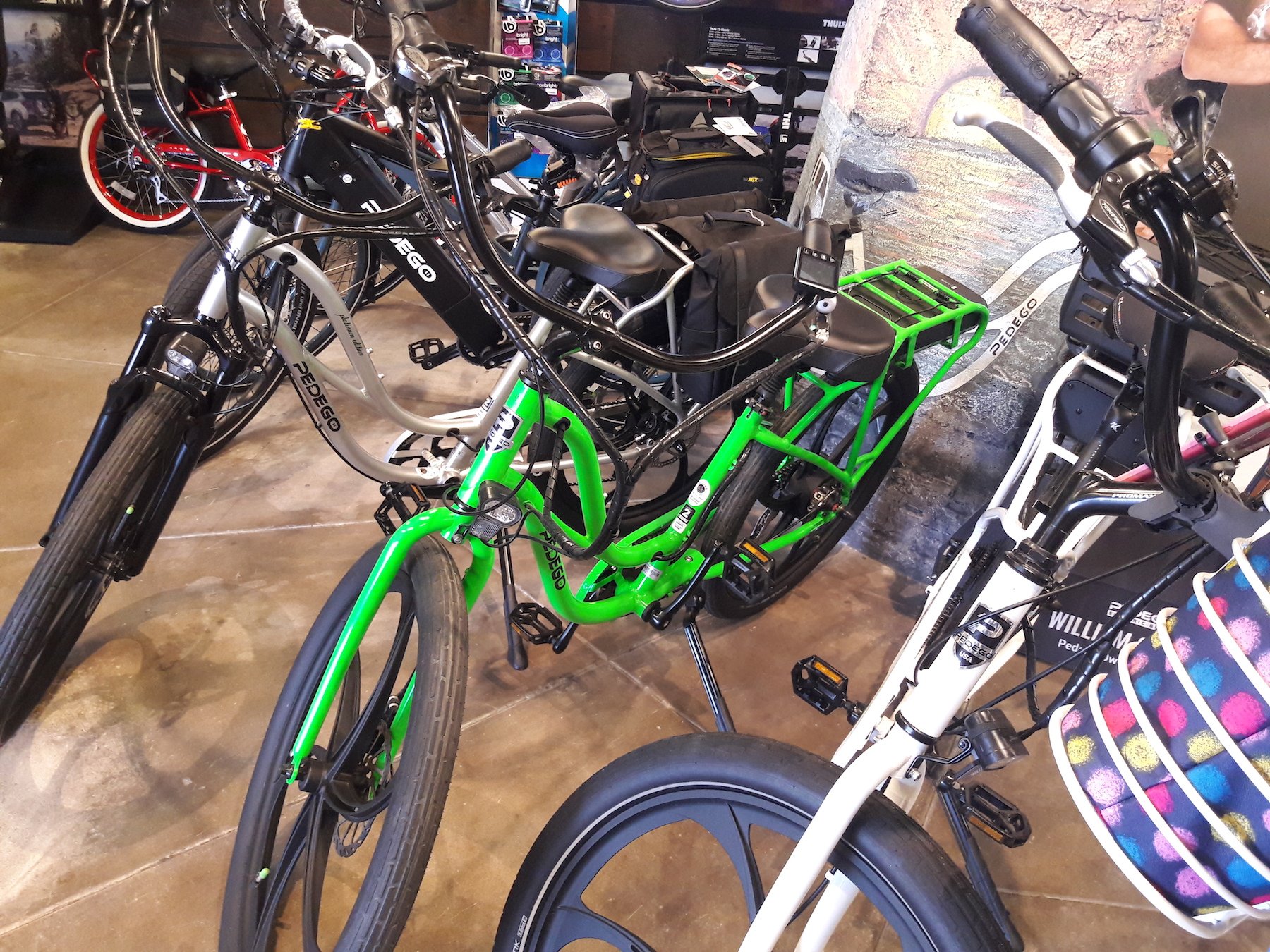 traditional bike back up his own hill that he lived on. In 2013, John Orndorff became a Pedego customer for virtually the same reason. John shared, "I live less than four miles from the beach and loved riding my bike there, but the hills made it a challenge to do regularly, so I looked into electric bikes." John was quickly hooked on the quality and comfort of his Pedego, so he and his wife Denise decided to open their own Pedego Electric Bike store right here in Carlsbad that same year. Pedego is an e-bike store that does tours, rentals, sales and service on both electric and pedal bikes. Pedego keeps in touch with their customers, hosts events and seeks to develop a personal relationship with all those they serve. And man are their bikes fun! One ride around the block and it is easy to see why a significant portion of their business is repeat business and referrals. If you haven't tried one yet, they have hourly, half-day, full-day and date package rentals,….can't wait! Find out more at their shop: 2978 Carlsbad Blvd Ste. 130 or PedegoCarlsbad.com.
Viz Art
Like many youngsters, Gregg "Viz" Visintainer considered himself an "artist" when he was growing up in San Jose. But like many young adults, Viz never truly considered it a career option. However, at the age of 24, Gregg created a piece titled, "Lonely World" that took him three months and over 250 hours to finish. He realized drawing was his outlet and art became his meditation and therapy. Thus, Viz Art was born, as was Gregg's entrepreneurial journey into business and the art industry. Gregg opened the Viz Art Gallery seven years ago to have a unique gallery in Carlsbad for people to see some of the best artists in the area. Gregg shared, "We currently feature 20 artists from glass, jewelry, metal sculptures and everything in between." All of the artists featured at Viz Art Gallery hustle their art at street fairs, farmer markets and festivals, but Viz Art is a home base to display and sell their amazing talents year-round. Viz Art is Gregg's home base as well, where he creates his intricate pen and ink artwork with hidden pictures and words relating to each theme. If you are not already a ragging fan, you need to stop by the corner of State and Grand to check it all out. You can also see more at vizartink.com. I'm hooked.
Linda's Gifts
Linda Thomas started Linda's Gifts over 23 years ago in Carlsbad Village. I had heard that it was one of those places you go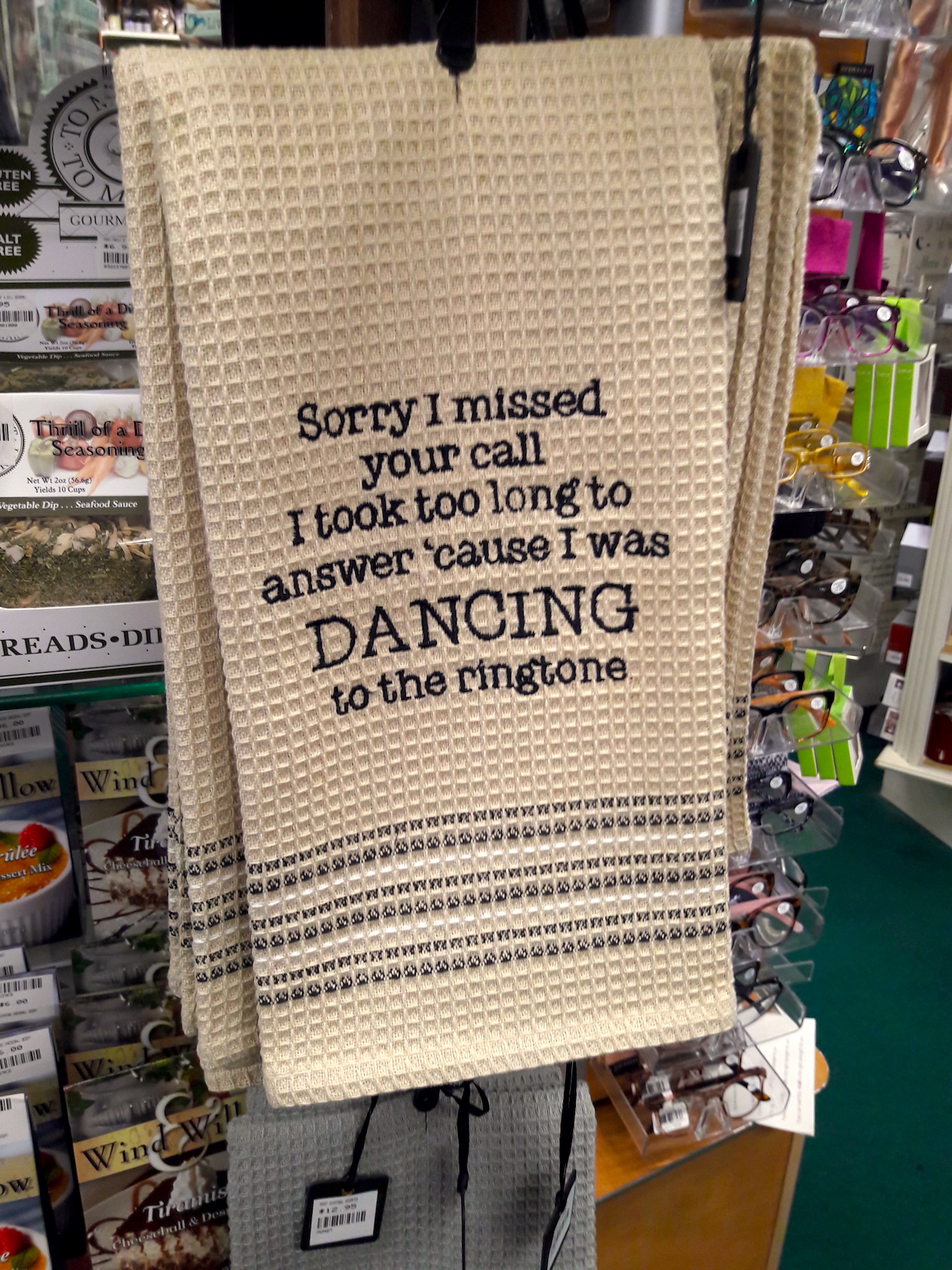 when you absolutely can't find something for someone you love. That is a very apt description of this wall-to-wall unique gift shop. Linda's is jam packed with unique gift ideas, lotions, candles, jewelry, food items, kitchen items and much more! Linda does not waste a single inch of her 3,800 sq. ft. and specializes in American-made products. Linda shared that her store is especially popular with men, "because we gift wrap everything we sell." (You had me at "gift wrap".) I am literally nervous to bring my wife here due to the sheer number of hours we might lose browsing (not to mention the potential hit to the credit card). If you have never visited Linda's Gifts, it is a must as you head into Christmas shopping mode. I already found items for at least four family members and I only had 15 minutes to browse. Check it out at 300 Carlsbad Village Drive, Ste. 115-116.