Art in the Village celebrates its silver anniversary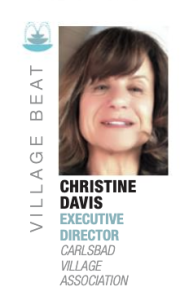 Held every Summer since 1998, the Carlsbad Village Association's Art in the Village will return on Sunday, June 25th from 9 a.m. to 5 p.m. for its 25th year! For a quarter of a century, the downtown has embraced fine art at this free community event and is looking forward to kicking off this Summer with its biggest event to date.
Spanning four downtown blocks, this one-day, open-air art show brings together 115 local and regional fine artists for a dynamic, coastal influenced art show. All artwork is juried and patrons can meet the artists in their booths the day of the event. Oil, watercolor, mixed media, digital, photography, glasswork, metalwork, woodworking, jewelry, pottery, and more will be on display and for purchase.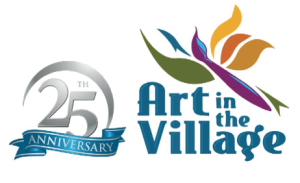 Celebrating the lively art culture in Carlsbad Village and the surrounding areas, this annual event attracts thousands of art enthusiasts each year. Starting at 9 a.m., just blocks from Carlsbad State Beach, attendees can browse vibrant exhibits and meet the artists in their booths along State Street and Grand Avenue. Art in the Village will also feature:
 • Live local musical groups featuring jazz, R&B and contemporary music will perform on the Grand Avenue stage.
 • Pop-Up Art: An Interactive Encounter (formerly Family Open Studios) will provide a free art-making booth for children and their families, operated by the City of Carlsbad. 
 • Local "sidewalk" musicians will play throughout the venue.
 • Food, Wine, and Beer Garden – this is a family-friendly location in the heart of the venue at the corner of State Street and Grand Avenue that will offer craft beer by Pure Project, wine by Carruth Cellars, and local food options as well.
 • Live sculpting, painting, and glass jewelry making will take place in artist's booths throughout the day.
A digital program will be accessible for the art show on the CVA website to help patrons locate artists and search out their favorite mediums. A digital online gallery will also help showcase the artist's work and will provide contact information, social media links, until the following year's event. 



The Carlsbad Village Association's core purpose is to lead the continual improvement of Carlsbad Village, making it the premier gathering place in North County San Diego. Hosting free, family-friendly community events like Art in the Village is just one of the many ways it accomplishes this. Bringing community together – visitors and locals alike – is what we do!
For more information on Art in the Village, visit www.carlsbad-village.com/art.