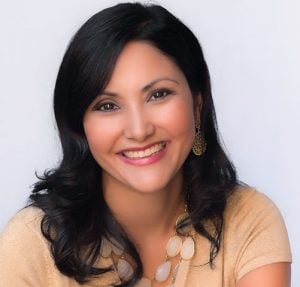 Catherine Magaña 
Chair of the Board
Carlsbad Chamber of Commerce 

On Thursday, Oct. 21, 2021, the Carlsbad Chamber of Commerce held the 2021 Carlsbad Business, Achievement, & Distinction (CBAD) Awards luncheon at the Westin Carlsbad Resort & Spa. The theme for this year's CBAD Awards was "Resilience" with Vice-President Resort Operations of LEGOLAND California Resort, Frank Idris, as the keynote speaker.
Bret Schanzenbach, President and CEO of the Carlsbad Chamber said, "It is time to take a step back and honor those companies, organizations and individuals who made a positive impact in our community through their resilience."
The turnout was beyond expectations, so thank you to all who showed up to support and honor these incredible companies in our community.
The morning of the awards luncheon had a special energy, a sense of joy, connection and dare I say hope. You might say it was… "Bitchin'".
Bitchin' Inc. is the name of the last business presented as a finalist for Business of the Year. That name will catch your eye and obviously it's catching on everywhere. My first encounter was at a BBQ in Las Vegas while visiting my niece. I couldn't help but notice the very cool throwback design on the little tub of sauce. More importantly, I couldn't forget how unique and delicious it was. Within a week or so, it started showing up in my fridge as my husband developed a taste for Cilantro Chili and now it's becoming a phenomenon.
One of the highlights of the CBAD Awards was Diane Proulx of Grand Pacific Resorts presenting the Business of the Year award to John Hommeyer, Chief Executive Officer of Bitchin' Sauce. The business of the year is the whole package. This is an overall category that showcases companies that experienced success in the past 12 months. Success is based on business growth, growth in profit, growth in staffing levels, company culture, innovation, and community impact.
It is especially heartwarming to witness a small business come up from the local farmers markets with $200 and a blender to achieve substantial success. What's even more remarkable is that in 11 years they have gone from sauce slinging, song writing nomads, to distributing their Bitchin' Sauce at nearly 7,000 stores nationwide.
Actions speak louder than words and onsite childcare speaks volumes to their commitment to their team members. John Hommeyer highlighted in their award video that their growth has been driven by it's a commitment to quality and creating a product that people love. They have a commitment to caring for their people and doing their part to participate in the community. Every Friday they allow their employees to take time off to give back to the community. To think that all this was inspired by a 16-year-old Starr Edwards – founder of the company – experimenting with a raw vegan diet. Only in Carlsbad.
On a different note, the time has come for me to say goodbye as your Chair of the Board. It has been an honor to serve as your Chairwoman and I will always remember this once in lifetime experience. It was a year of change, growth, innovation and adapting to support the needs of our businesses and our local community. As we moved from virtual to hybrid events and meetings, it was great to see our community come together. We are stronger as a Chamber and community because of you. I was able to experience firsthand all the hard work Bret Schanzenbach, and the Chamber team does to keep our Chamber vibrant. I would like to thank all our Board Members for their time and commitment to serving on our board. I look forward to seeing what the Carlsbad Chamber of Commerce and its members can accomplish in 2022. "Stay Bitchin' Carlsbad!"





WATCH BITCHIN' INC.'S STORY