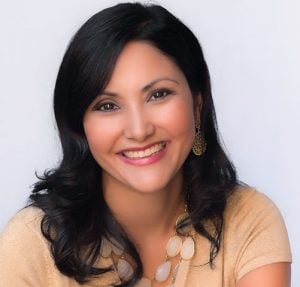 Catherine Magana
Chair of the Board
Carlsbad Chamber of Commerce
There's good news for Carlsbad. It appears that tourism is finally making a comeback. The tourism and hospitality industries are huge economic drivers for Carlsbad, so after suffering through the COVID pandemic over the last year, things are looking up. "With the use of some tools, we are seeing an increase in visitation to Carlsbad destinations that looks to be on a good trajectory," said Mark Rudyk, Interim Executive Director for Visit Carlsbad. "With us being over the major hump of COVID, cases declining and more and more people getting vaccinated, the outlook is very optimistic." He went on to say, "there is a lot of pent-up demand. So, people are looking to travel, and they are making plans and feeling more comfortable."
According to Matt Sanford, Economic Development Manager at the City of Carlsbad, leisure travel could rebound to near normal levels soon, however group travel may take more time to recover. During Sanford's presentation (Economic and Financial Update) at the City of Carlsbad Special City Council Meeting on April 27, Sanford noted that tourism firms may take longer to fully recover.
That's still good news, especially when you compare it to the past year when there were many restaurant and hotel closures, limited capacity, and several event cancellations.
To incentivize staycations, Visit Carlsbad started a campaign back in the middle of the pandemic named Carlsbad is Calling. You can learn more about this effort at Carlsbadiscalling.com today. This site promotes how you can explore more of Carlsbad, California with links to various hotels, beaches, restaurants, golf, shopping and much more.
"Looking a little further forward," said Brian Hughes, Managing Director for Omni La Costa Resort and Spa, "we're a few weeks away from Memorial Day weekend, which is traditionally the beginning of summer for tourism. And we are very bullish on that. And what is really helping us out is that, after June 15, we are able to host meetings again and we have made a decision at La Costa to begin that in July."
There were a lot of changes made this past year due to protocols and creating a safe environment.
"One of the many things we've learned through this experience is the appeal of outdoor dining, Hughes said. "The two main restaurants that we have operating are doing the majority of our business outdoors. We live in this amazing place, with this amazing climate and people have been reminded that you just have to put on another layer of clothing, and you can enjoy the outdoor environment, which has become much more appealing to people than sitting in an indoor environment where we never really thought about the air quality before."
The bottom line is that we are starting to see an increase in business, more people are enjoying the outdoors and the expectation is for a strong second half of the year as California plans to lift most COVID restrictions on June 15.
We hope to see you out and about enjoying Carlsbad's beautiful summer.