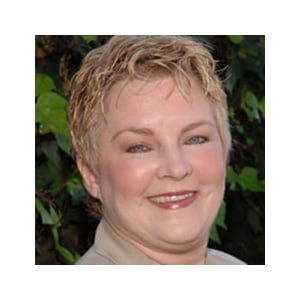 On Tuesday, May 25th, the
Carlsbad Republican Women
welcome speaker Paula Whitsell, new Chair of the Republican Party of San Diego County (RPSDC). She will address "San Diego and the Republican Party." As an outstanding Republican leader, Whitsell is the first woman to hold the Chair title in county GOP history! During the meeting, Whitsell will also help CRWF celebrate the club's past presidents and long-time members!
Paula Whitsell joined RPSDC in 2009 and has continued to actively support the organization. In 2017, she was elected RPSDC Secretary, and in 2018, was elected the RPSDC 2nd Vice Chair. Concurrently, Whitsell is involved in San Diego Republican Women groups and in local political efforts in the South Bay where she resides.
Paula Whitsell owns and operates a small business in Chula Vista. She lived and worked in Brazil for 17 years before returning to the San Diego area in 1989 with her family. Having seen socialism in action in Brazil, she is an activist voice for Republican values.
The Carlsbad Republican Women Club focuses on campaigns and elections, getting out the vote, political issues and efforts, registering new Republicans, educating our members and the public, and serving the military and other worthy organizations in our area.
CRWF's May 25th luncheon will be held at the Holiday Inn, 2725 Palomar Airport Road, Carlsbad. Doors open at 10:30 a.m. and the program begins at 11:00 a.m. Cost is $32 per person. Please RSVP and pay online at
www.CarlsbadRepublicans.com
; reservations close at 12:00 noon on Friday, May 21st. No payment at the door. For more information, contact Ann at (760) 415-7006 or
[email protected]
Check us out on Facebook as Carlsbad Republican Women Federated.