The arts excel at offering healing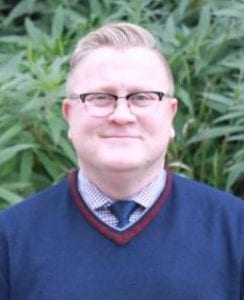 Richard L. Schultz
Cultural Arts Manager
City of Carlsbad







As we traverse the post-pandemic and it evolves into an endemic, healing remains foremost for many of us. We seek out ways to feel better, reconnect with others and discover new energy to keep moving forward.  The arts excel at offering healing.
The city's Cultural Arts Office will present a unique dance troupe from Los Angeles that suggests insights to foster healing and comfort for grief. Known as the Tap Dance Widows Club, this vibrant troupe brings their talent and unique outlook to Carlsbad on Saturday, April 9 for a daytime workshop at the Senior Center and an interactive media and dance performance at 7:30 p.m. in the Schulman Auditorium. Tap Dance Widows Club is joyous in sharing stories on how dance illuminated so many lives based on their own experience with their well-known tap dance husbands. Los Angeles Choreographers & Dancers is led by the dynamic Louise Reichlin, the troupe's Founding Managing and Artistic Director. Her husband Alfred Desio was a director, choreographer, composer and inventor of electronic tap called Tap-Tronics™, a system that allows a tap dancer to play electronic instruments using the sound of the taps as a source.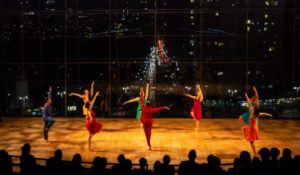 This dance troupe has been reviewed as "wildly theatrical & fun" and "wonderfully spirited with a zest for life." In advance of their visit to Carlsbad, Ms. Reichlin chatted about the troupe and its distinctive mission.
Please tell us about your famous husband.
Alfred Desio, who died in 2007, was a Broadway veteran of the original productions of West Side Story, Man of La Mancha, Zorba, Coco and She Loves Me. We met when we were both in the first national company of Fiddler on the Roof, where we were married on stage between shows. Alfred was invited by the Smithsonian Institute in Washington D.C. to perform his Zapped Taps at the opening of their new Experimental Gallery.
What is the Baggage Project and its inspiration?
The experience of death of a loved one is something we rarely talk about, and yet the experience and richness of their lives is something that should continue to feel and enriches and adds to the world, and our place in it. Since the loss of my own husband, I have become aware that perhaps half of our culture shares this kind of presence after their personal losses, although death and this common bond are rarely mentioned. I think the last few years with COVID-19 has brought this up much more. One of the goals of the production is to encourage the audience to think about how a lost loved one has enhanced their life and changed their outlook and perceptions.
How did Tap Dance Widows support group transition to a dance troupe?
I saw on Facebook that Loretta Zerby's husband, Jon, had died. When I called her to offer my condolences, she said that when he had first died, many had sent cards or called, but then no one mentioned it.  Yet, to her, it was still a major life event. When I told her, I wanted to do a tribute to my own husband and was creating a dance multimedia piece, I asked her if she would like to contribute to the work.  She enthusiastically said, "Yes." She then asked Katherine Hopkins-Nicholas, widow of Fayard Nicholas, Kennedy Center Awardee, to join us. The result was The Baggage Project suite that includes live dance combined with artist-generated multimedia that explores the positive baggage we carry with us from a loved one.
For more information, visit the City of
Carlsbad Cultural Arts Office.