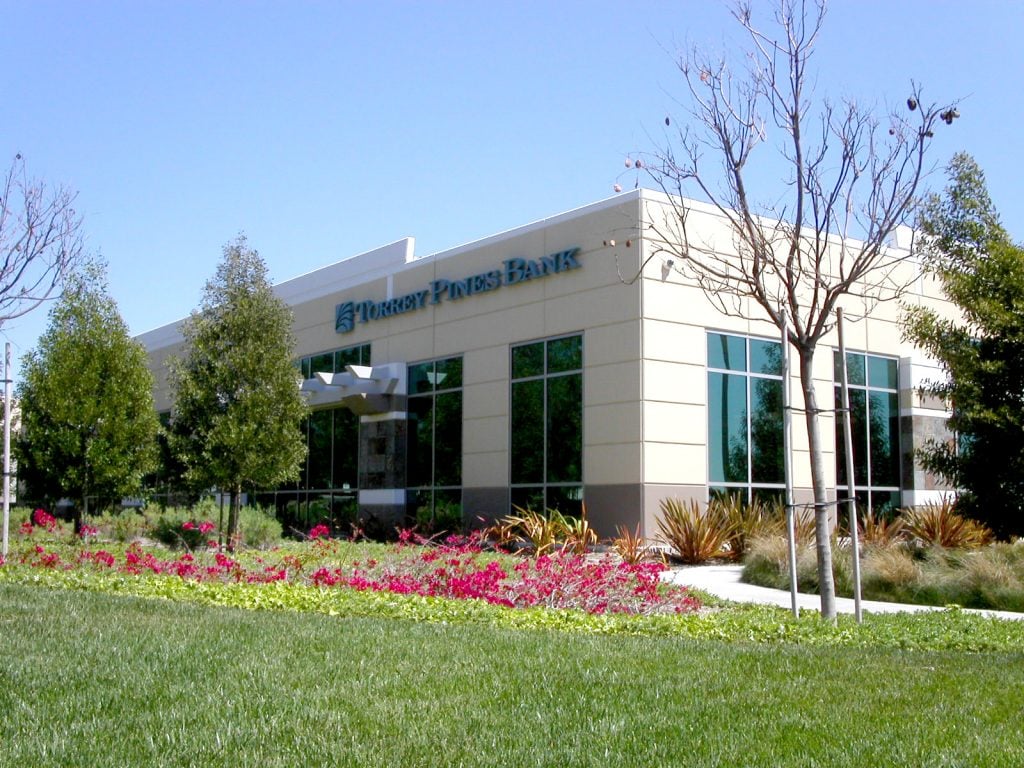 Customizing banking solutions for Carlsbad businesses
Doing business in the commercial real estate sector is a complicated undertaking requiring top-notch experts. Finding the right banking resource to provide real estate financing needs can mean the difference between breaking ground on time or getting wrapped up in red tape.
With a strong commitment to the real estate industry and backed by sizable national resources, Torrey Pines Bank offers the financial capacity and flexibility to meet the demands of clients looking to acquire, refinance or improve real property. Their exceptional service, commitment to building relationships, and deep understanding of client businesses is augmented by a wide range of customizable business banking products and solutions.
With deep market knowledge, real estate construction financing is a niche where Torrey Pines Bank performs well. Recently, the bank had a client whose family had owned an apartment building since the '60s in a dense coastal submarket that was ripe for redevelopment into for-sale housing given the favorable supply and demand characteristics that currently exist in the housing market. Torrey Pines Bank structured a $3 million dollar construction loan to demolish the existing apartment building and redevelop the property into four row homes, creating significantly more value for the owner, without any additional cash equity injection required by the owner and borrower.
Another recent client was looking to acquire a commercial property with two commercial office buildings in order to expand their practice. The challenge for the buyer was one of the buildings had an existing tenant that occupied approximately 54% of the total square footage of the property. This left the buyer to occupy the second building under the 51% threshold that most lenders require to be considered owner-occupied.  Because the property is considered investor real estate, most banks limit the maximum loan-to-value to 65%. Torrey Pines Bank recognized that the buyer was taking the building to expand their existing practice and thus got creative to allow the buyer to borrow more than 70% of the purchase price. For the buyer, that meant they were able to secure their loan and acquire a great long-term asset to grow their practice.
"Whether financing tenant improvement build-outs or the construction, acquisition or refinancing of commercial property, Torrey Pines Bank has the flexibility to look at each situation independently and structure financing terms that best suit the needs of the business or investor client," said Derek Adams, Regional Manager, Torrey Pines Bank Carlsbad office.
In addition to commercial real estate financing, Torrey Pines Bank offers a wide range of customizable banking products and solutions to local operating companies including credit, international banking and treasury management as well as products and services for personal banking. The Bank prides itself on exceptional service, commitment to building relationships and deep understanding of its clients' businesses.
As a division of Western Alliance Bank, Member FDIC, Torrey Pines Bank clients benefit from the financial strength, capacity and sophisticated product offerings of a large bank along with the flexibility, deep regional knowledge and local leadership of a more specialized financial institution. This year, Western Alliance ranks #4 on the Forbes 2017 "Best Banks in America" list, which lists the nation's top 100 banks based on 10 important metrics related to growth, profitability, capital adequacy and asset quality.
To contact your local banking expert, call the Carlsbad Office of Torrey Pines Bank at (760) 444-8400 or visit TorreyPinesBank.com.