Education at its finest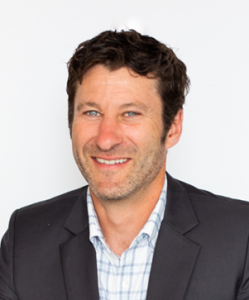 Josh Mazur
Chairman of the Board
Carlsbad Chamber of Commerce




One of my favorite parts of the chambers' mission is to support community development and our focus on education. In the past, I've highlighted areas like social mobility, our SOCAL project, and the Rising Star scholarships. Our goal is to link academics, business, and community to promote real world learning while encouraging local partnerships and developing the next community leaders.


Every year the chamber honors businesses and individuals at our annual CBAD awards. One of the areas we recognize is our school leaders. I love hearing about the teachers that our shaping the next generation. I'd like to highlight this year's award winners. School administrators have a big role in the success of our students in the community. They oversee career development, extra-curricular activities, diversity, equality and inclusions, athletics and more.
Jesse Schuveiller from Sage Creek High School was selected as this year's administrator of the year. Jesse strives to have impact in a positive way on others. He inspires students and teachers to be the best version of themselves. His enthusiasm is contagious as he lives the Bobcat way. With multiple high schools in Carlsbad and nationally recognized achievements it takes someone special to stand out as a top performer.

The high school teacher of the year, Kimberly Wakefield, has 25 years of experience. Ms. Wakefield teaches Spanish at Carlsbad High School. After all these years she still has a vibrant passion to teach her subject – Spanish. Her love for teaching provides a unique opportunity to change people's lives.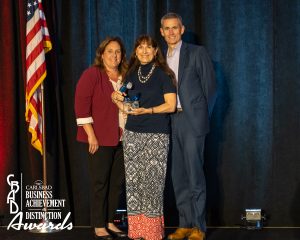 When most people think about a math classroom, they don't envision escape rooms and test labs. Yet, the Middle School Teacher of the Year – Edric Uy from Calavera Hills Middle School has created this. His classroom is filled with energy, and he is described as a spark plug, ready to go. His students experience seamless instruction and real-life examples.

Dedication is one word used to describe Rae Merritt from Jefferson Elementary. She is the winner of Elementary Teacher of the Year. After teaching all day she can be found motivating students in after school clubs and engaging with parents at PTA meetings. Her development of lifetime bonds are more than just teaching the students. She develops meaningful relationships with all the people in the education circle. When asked, "how can we make tomorrow better" she replies "We learn together".

I offer a wholehearted congratulations and thank you to each of the award winners and all the teachers, administrators, and staff from our schools. They motivate and propel our community towards innovation, improvement, and success!