Everything is awesome!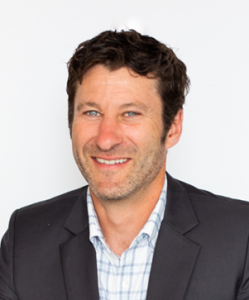 Josh Mazur 
Board of Directors, Chair
Carlsbad Chamber of Commerce



"Everything is awesome!"  LEGOLAND has forever changed the way I hear this phrase.  It's true, everything is cool when you're part of a team.  I am thankful to have LEGOLAND as a key team player in the Carlsbad community.  This year, the Carlsbad Chamber awarded LEGOLAND CALIFORNIA with the People's Choice Award.  With something for everyone, LEGOLAND California Resort includes a family theme park, SEA LIFE Aquarium, Legoland Waterpark and two hotels. There are seasonal theme nights like Brick or Treat, Holidays, and Kids New Year's Eve.  They offer full packages for guests which includes staying, playing, and dining.  For local residents, it's an easy afternoon to spends a few hours.  Legoland has such a positive impact on our community, especially the next generation. I am thrilled they won this award.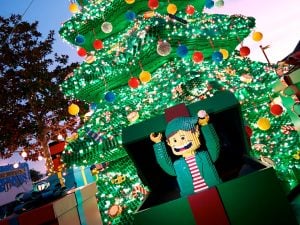 LEGOLAND California (the themepark) has more than 60 rides, shows and attractions.  It includes popular themes such as Ninjago and Lego City.  The newest hit is a Triple Decker Flying Couch known as Emmet's Flying Adventure Ride.  Using cutting edge technology and a full dome virtual screen, the ride transports you into the Lego Movie World.  There are more than just rides too. The interactive building area – Ferrari Build and Race is designed to place guests in the drivers seat of a Lego replica F40 and spark their imagination to build, test, and race one themselves. 
Lego Sealife is a wonderous aquarium display of ocean creatures.  There are hands on learning areas and close up encounters with sharks, octopi, and rays.  They recently added a Sea at night display (available during the day) to highlight some of the special characteristics of our oceans.   After you visit and learn about our oceans, what better way enjoy the SoCal summertime than a dip in the waterpark.  With seven slides, a sandy beach, wave pool, lazy river, and splash pads its sure to provide smiles.
As a long time LEGOLAND passholder, it is incredible to see the growth and economic impact this resort has.  They provide many teenagers their first job experience, which is a direct career pathway into hospitality and customer service. They transfer top level executive talent to the region.  They are awarded for their leadership in emergency preparedness.  Behind the scenes the LEGOLAND team works tirelessly to provide guests and our community with an incredible experience. LEGOLAND  California Resort is awesome!