OCEANSIDE, CA – In support of its ongoing growth and innovation, Frontwave Credit Union is pleased to announce the appointment of three new leaders to its Consumer Lending and Real Estate teams.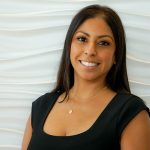 Melissa Patacsil joins Frontwave as its new Director of Consumer Lending. Patacsil brings more than 13 years of consumer lending experience to the role. Prior to joining Frontwave, she served as the Manager of the Consumer Loan Center at San Diego County Credit Union, where she orchestrated workflow improvements focused on improving the overall member experience, including online and member-facing channels.
Kirsten Hanson joins Frontwave as its new Director of Real Estate Lending. Hanson has over 20 years of real estate lending experience, with 18 of those years in the credit union space. She has managed all facets of mortgage operations including underwriting, processing, funding, servicing, and secondary market. Hanson most recently served as the Senior Vice President of Real Estate Lending for San Diego County Credit Union. Her previous roles also included Vice President/Director of Mortgage for First International Bank & Trust, and Director of Secondary Marketing and Loan Fulfillment for OneAZ Credit Union in Phoenix, Arizona.
Also joining the Real Estate team is Anthony Iverson, Real Estate Sales Manager. Iverson has over 12 years of real estate lending sales experience. Prior to joining Frontwave, he was the branch owner of a mortgage lending operation in Washington State where he hired, trained, and managed a team of loan officers.
"2020 was another record-breaking year for lending at Frontwave, and we're excited to bring these three experienced leaders on board as we continue to grow and make even more Members' financial dreams come true," said Paul Leonhardt, Frontwave Chief Lending Officer.
####
About Frontwave Credit Union
Frontwave Credit Union is a member-owned not-for-profit financial institution serving San Diego, Riverside, and San Bernardino Counties. Frontwave Credit Union provides a portfolio of financial products and services including checking and savings accounts, auto loans, mortgage loans, credit cards, home equity loans, and financial planning. Forged in 1952 as Camp Pendleton Federal Credit Union in Oceanside, California, Frontwave has grown from 8 civil service employee members and $40 in assets to over 100,000 members and more than $1.2 billion in assets. Frontwave Credit Union was voted San Diego's Best Credit Union and Best Mortgage Company in the 2020 San Diego Reader "Best Of" Readers Poll, and is continuously recognized as a best place to work in Southern California, winning the Peter Barron Stark Award for Workplace Excellence again in 2020. To learn more, visit
frontwavecu.com
.
MEDIA CONTACT:
Amber Gabrenas
Marketing Communications Specialist
Frontwave Credit Union
760.631.8700 x1413
[email protected]