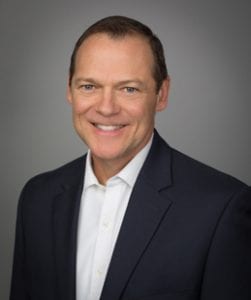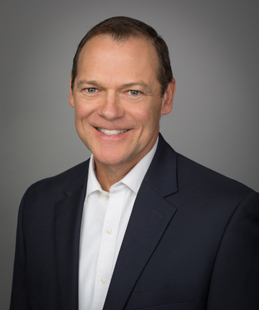 Bret Schanzenbach
President & CEO 
Carlsbad Chamber of Commerce 

In 2020 the Carlsbad Chamber of Commerce partnered with the City of Carlsbad, the Carlsbad Village Association and Visit Carlsbad to promote a program referred to as Gift Carlsbad. It was a gift card program that allowed, you, the general public, to purchase gift cards to our local restaurants and merchants and receive bonus gift cards for doing so. While the p r o g r a m had some limitations and challenges, it was still successful and brought nearly $90,000 of economic activity to our local businesses at a time when they needed the money badly.
For the 2021 holiday season, we are bringing back a new and improved GiftCarlsbad program to creatively incentivize you to shop local this holiday season. GiftCarlsbad 2.0 is a similar program to what we had last year, but it is much more user-friendly to the consumers, and also much easier to implement for the merchants.
How Does It Work for Consumers?
This new community gift card program is much more flexible for you, the consumer. Just like last year, you will be able to purchase gift cards and receive bonus cards for your purchase. However, this year, you will be able to purchase a gift card in general, and then use it at ANY of the participating restaurants and merchants. Last year you had to purchase it for a specific company and that was the only place you could use it. Now, you could make a purchase, receive your bonus, and use it for any participating company. Think of the gifting possibilities…You could purchase these for employees, volunteers, family members, and more. You can literally give "Carlsbad" to all of those on your list this year. This works just like any other online gift card program. The whole program is based on a MasterCard platform, to make it easier for both consumers and merchants. By the way, in case you were wondering, you can not redeem our gift cards or our bonus cards anywhere but with participating merchants (in other words, you can't spend the bonus cards on Amazon, etc. – they won't work…nice try though).
Bonuses Are Back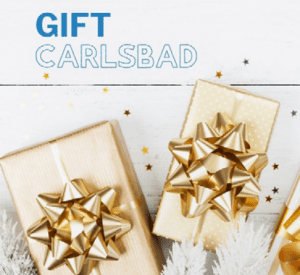 If giving Carlsbad to your team and loved ones isn't enough of an incentive, we have bonus dollars to incentivize you. If you make a $40 gift card purchase, you receive a $10 bonus card. If you purchase a $75 gift card, you will receive a $25 bonus gift card – that's a 33% bonus! And if you purchase a $100 gift card, you will receive a $40 bonus gift card – 40% bonus. The bonus gifts are only good until the bonus funds run out, so don't delay.
Bonus Expiration Dates and Limitations
Gift cards in the State of California never expire. That's a beautiful part of this program. You can buy today and redeem anytime in the future that is convenient for your or your recipient (that's why these make great gifts). The bonus cards, however, do have an expiration date – specifically 90 days from when they are issued. You might be asking, why did we do that? The reason is simple. Unlike last year's program, with this type of promotion, the merchants themselves don't receive any financial benefit until you redeem the cards. Last year, when the gift cards were merchant-specific, the merchant was paid whether you redeemed the cards or not. Not so with a community-wide card that can be applied to any participating company. Our participating businesses will only receive financial benefits when you and I redeem the gift cards. To encourage you to use these cards so our merchants can get paid, you have 90 days to spend your bonus money or it will expire, be reabsorbed into the program and given to someone else. So don't purchase these and sit on them, use them. And I should mention that each individual can receive up to two bonus cards, just to spread out the love in our community. Lastly, in full disclosure, there is a transaction fee when you make these gift card purchases – not as steep as you find in the store when you purchase a Visa or other gift card – but there is a fee. But your bonus gift card will more than make up for your fees.
How Does It Work for Merchants?
As stated previously, this entire program is based on a MasterCard platform. So, if you are a business owner/operator and can accept MasterCard payments over the phone, or via a web portal, etc. you can participate in this program. To prepare your point-of-service system to accept these payments, you need to run an authorizing code that we provide you (so contact our office or Carlsbad Village Association and we will guide you). It is really that simple. You run the access code that we provide you from any payment terminal, and then that terminal is ready to process GiftCarlsbad gift cards. When you run the code, you will be listed on our GiftCarlsbad website and you are ready to go. There is no setup involved, no fees, no costs…just run our Activation Code and you are set.
Where Do I Start?
For consumers, the best place to get started is on our GiftCarlsbad website: www.giftcarlsbad.com There you will see all the companies who have already become a part of the program. Please check back regularly as this program evolves. We anticipate over 100 businesses will be part of it once it is fully rolled out. Consumers can make purchases right on the GiftCarlsbad portal and you will receive your gift cards and bonus cards via email.
If you are a business, contact the Chamber or the Village Association and we will get the Activation Code to you ASAP.
It is time to GIFT CARLSBAD!