MiraCosta College Superintendent/President Dr. Sunita Cooke receives 2022 Shirley B. Gordon Award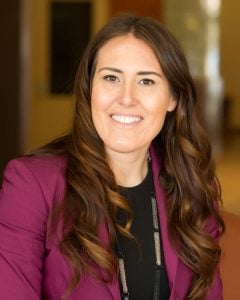 Kristen Huyck
Director, Public & Governmental Relations
MiraCosta College





Phi Theta Kappa Honor Society (PTK) recognized Dr. Sunita "Sunny'' Cooke, Superintendent/President of MiraCosta College with the prestigious honor of the Shirley B. Gordon Award of Distinction. Dr. Cooke will be presented with the award during PTK's Catalyst 2022, the society's annual convention in Denver, Colorado, April 7-9, 2022.
The award recognizes college presidents who have shown support for student success initiatives leading to stronger pathways to completion, transfer, and employment; and have taken an active interest in supporting high-achieving students and developing student leaders on campus. "These college presidents have made it a priority to keep students engaged throughout the pandemic," says Phi Theta Kappa President and CEO Dr. Lynn Tincher-Ladner. "Their nomination is evidence of the gratitude their PTK students feel for supporting them and students like them—even during the most difficult times."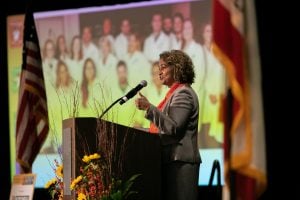 Dr. Cooke is one of 13 recipients selected from among 617 college presidents eligible to receive this award. Recipients are nominated by students on their campus and are only eligible to receive the award once over the course of their career. "I am inspired by our students who are working hard to succeed amid increasingly difficult circumstances," remarked Dr. Cooke. "This award touches my heart knowing that MiraCosta students recognize our commitment to their success."
During her tenure as superintendent/president of MiraCosta College, Dr. Cooke has been instrumental in the implementation of new degrees and certificates, including a unique biomanufacturing bachelor's degree. Additionally, under the leadership of Dr. Cooke, graduation and transfer rates have significantly improved, and the college has received recognition as an Achieving the Dream Leader College and Aspen Prize for Excellence nominee.

In addition, MiraCosta is proud to be a Hispanic Serving Institution and is listed in the Top 100 Associate Degree Granting Colleges by Diverse Issues in Higher Education magazine's December 2021 issue.
The Shirley B. Gordon Award is Phi Theta Kappa's most prestigious award for community college presidents and is named in honor of the late Dr. Shirley B. Gordon, Phi Theta Kappa's longest-serving Board of Directors Chair and a founder and long-time president of Highline Community College in Washington.