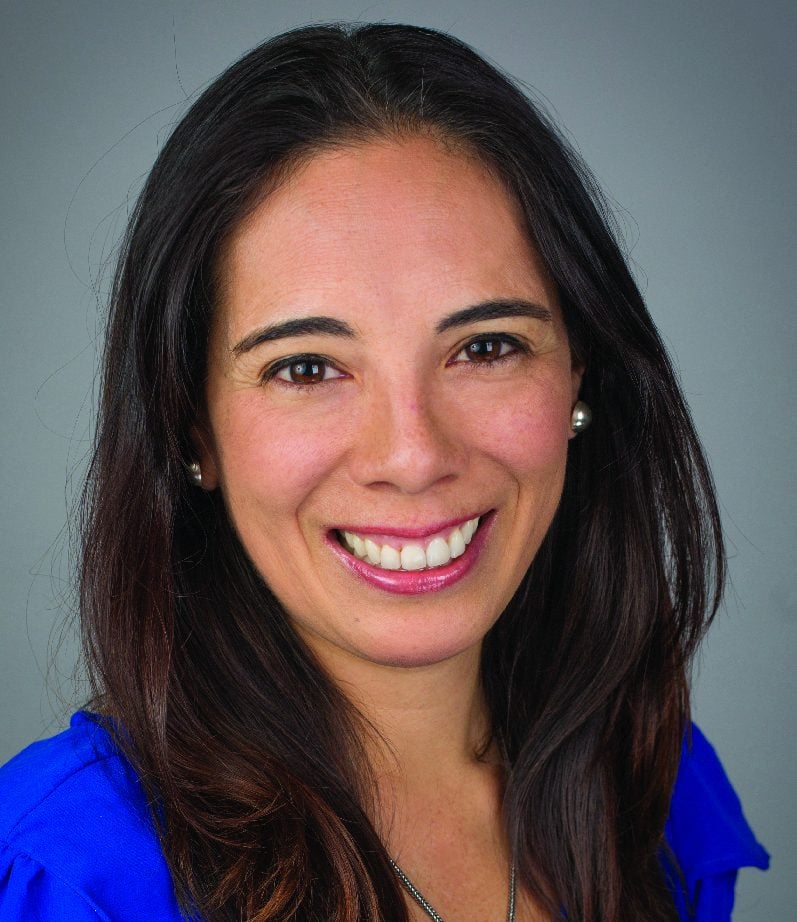 BY CAROLINA ALBAN-STOUGHTON
Communications Manager 
CARLSBAD CHAMBER OF COMMERCE
About four years ago, then Carlsbad resident Cori Schumacher picked up a copy of the Carlsbad Business Journal. On the front page, an article was promoting the Carlsbad Chamber of Commerce's newest program called Candidate Academy. Through word of mouth, Schumacher heard more about the academy. With her interest to run for Carlsbad City Council, Schumacher knew exactly what she had to do: "I decided to attend, basically because of the experience that was going to be brought into the room and for that  initial information that I didn't really have access to without that. The Chamber really opened up the doors to accessing the information, and elected officials to talk about their experience in running. It was a really good opportunity. I couldn't pass it up." In November 2016, a year after attending the Chamber's Candidate Academy, Cori Schumacher was elected for Carlsbad City Council.
This year, the Carlsbad Chamber of Commerce is bringing back Candidate Academy: a series of four sessions running weekly on Thursdays, from Oct. 3 through Oct. 24. The sessions will cover topics such as how to raise funds, develop a platform, secure endorsements, set up a campaign team, etc. As a successful alumni of the Candidate Academy, now Carlsbad Councilmember Schumacher will be a panelist, helping attendees to focus on why they are running. "I hope they take away that it's a lot harder than it actually looks, number one. Number two, it's worth every minute of it. The most honorable thing you can do in this life is to serve others. And even though politics and public service have a bad rap right now, at the local level, it is really up to us to rebuild that trust, that government is here to serve the people rather than to exploit the people and to exploit positions. And there are some good people who are doing that work at the local level. It's a very honorable, valuable commitment."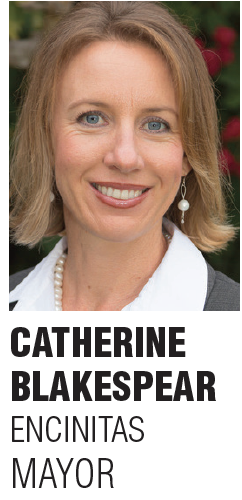 One of the presenters Schumacher heard from four years ago is returning to this year's Candidate Academy: Catherine Blakespear. In 2015, Blakespear had already been elected for the Encinitas City Council and was serving as Encinitas Deputy Mayor. The following year she was elected Mayor of Encinitas. "The first election I think is the hardest, because all of it is new. Being a candidate you have to have that public and outward facing persona," says Blakespear, while adding that campaigning also becomes a balancing act. "You seek endorsements and you do interviews and you are expected to take policy positions, and then you also have to meet people, you have to go door to door. There are a lot of different elements to running a good campaign for local office, which I think is different from national office." For someone who has run three campaigns and won all three, Mayor Blakespear understands the challenges that come with this public task. "I think that one of the difficult things is really that campaigns can get very personal. It's very hard to not take things personal, even if it's a position or an approach, it can be emotionally difficult to be a candidate because of that," adding that this carries over once you are elected. Mayor Blakespear's presentation will center around what to expect once you become an elected official. "The art of doing a good job as a local elected official is understanding where your leverages of power are. It is not a straightforward process that just says this is what you do. Because in any particular community there are places where you can push forward, and you have to do that by having leadership and getting your colleagues to agree with you."
This year's Candidate Academy will also have new participants such as Vista Councilmember John Franklin. Franklin was elected to the Vista City Council in 2014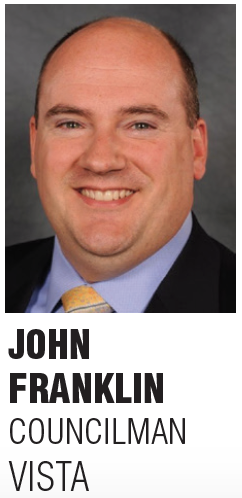 and re-elected in 2018, currently serving as the city's Deputy Mayor. He not only brings to the table his expertise as someone who has run a campaign and who holds a public position, but also his previous experience as a political campaign consultant. "There's no specific way to becoming a campaign consultant. The only thing I would suggest is to get a box of business cards. No certificate required. Years of experience winning and losing campaigns are what's required to earn expertise and credibility," says Franklin who worked for former CA-49 Congressman Darrell Issa as his Political Director for many years. Franklin will share his solid expertise in campaign financing during a presentation that will cover the role and responsibility of a campaign finance manager, fundraising and filing periods. "The biggest mistake candidates make when raising money is thinking that somebody else is going to make the ask for them. No one wants to ask someone else for money. They can't deal with the rejection of someone saying no. As a candidate, you cannot outsource the ask, you have to make it personally." Franklin adds that oftentimes candidates are hesitant to ask for a specific number, which is also counterproductive. "They ask 'can you support me? can you contribute?' not 'can you give me $5,000 to help me with my campaign?'." Franklin believes candidates must feel comfortable asking for a number that's higher than what the potential donor would be willing to give them.
While these three outstanding presenters and elected officials come from different backgrounds, the three of them agree that educating potential candidates is extremely important. As an alumni of the program, Carlsbad representative Schumacher knows firsthand how much these types of workshops can help candidates to fully understand the ins and outs of campaigning. "I think people need to really evaluate where they are at in their life, what the time commitment is, if they are willing to sacrifice their privacy," adding that candidates should ask themselves whether they want to commit to their community, rather than committing  to their own self interests."There's some really deep self-reflection that needs to occur on a personal level before you choose to run."
When it comes to a political campaigns, Franklin sees them as a business, a special field where you only get once chance to do it correctly. "Expertise is incredibly important, because in this field, intelligent people don't have the time and luxury of learning from their mistakes," adding that gaining campaign knowledge can help candidates save money by helping them get rid of things that don't help them win.
Mayor Blakespear is someone who likes to be prepared before committing to something and believes programs like Candidate Academy, help you do just that. "Whenever you start your campaign there is always a clear end point, which is election night. Getting some training and understating of what the path looks like can only help you. I believe and see campaigns as a marathon, usually a long time and at the end of a marathon, you always sprint. There's no reason to do things in a complete panic rush when you have the time to do them better."
With the 2020 elections coming up, the Chamber is currently taking applications for anybody interested in participating in the 2019 Candidate Academy.