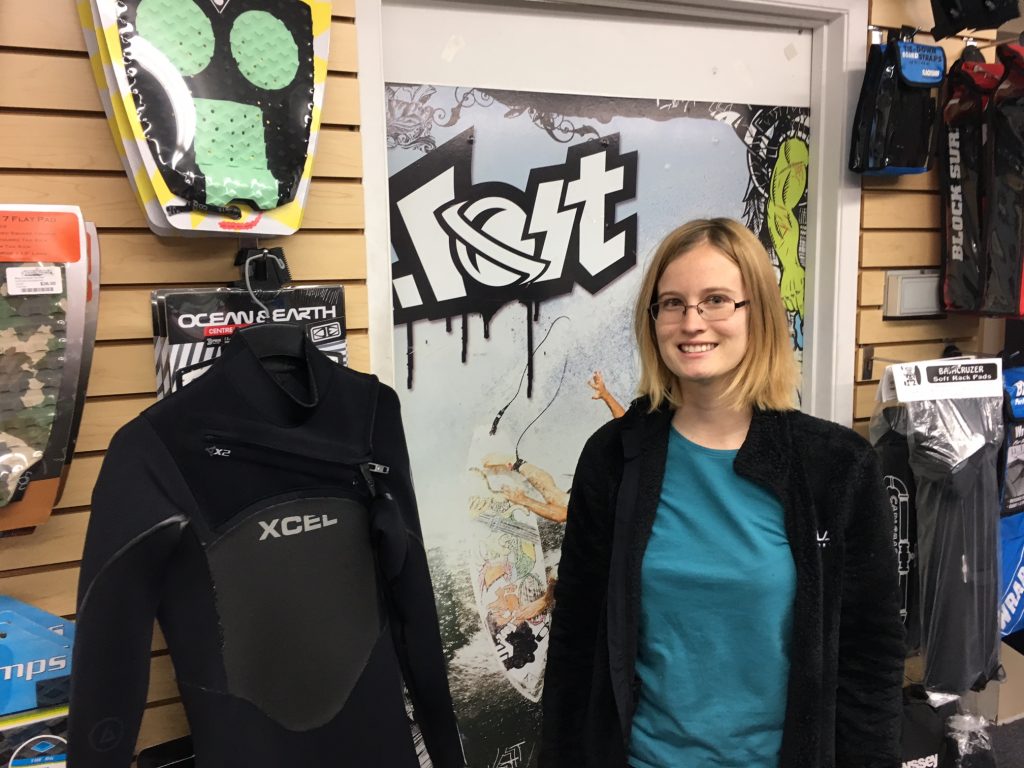 Learning tools for the real world
By Ben Churchill Superintendent Carlsbad Unified School District
"I love my job!" said Kaleigh, a student in Carlsbad Unified's Adult Transition Program and an employee at Carlsbad Pipelines. "I get to hang the wetsuits on hangers, and do whatever needs to be done."
"Right now I need to clean off the tables and get them ready for the (Poinsettia Elementary) kindergarten children," Brianna reports. "It's part of my job."
Carlsbad Unified's Adult Transition Program (ATP) provides support for students with special needs between the ages of 18 and 22 as they gain job skills and work towards independence.
Through a State WorkAbility grant, students are paid to work 3 or 4 hours per week at local businesses. Some of the current employers are Craft Burger, Pieology, and Board and Brew. Students learn to fold pizza boxes, restock condiments, and bus tables, while they train to interact with customers and coworkers.
These young adults set goals in the areas of employment, education, community training, and independent living skills, and then work to meet their goals through ATP programs and services. Students practice work-related behaviors in class and on the job. They focus on appropriate language, grooming, and getting to work on time. They make and keep appointments, take notes and refer to them, and ask questions. They use their math and reading skills to make and keep to a budget, or read a recipe to make an omelet. In community training they learn about using public transportation, paying taxes, and going to the library. They practice independent living skills like the appropriate use of a cell phone and email, going to the gym, managing housekeeping chores, and cooking.
Many students are also enrolled in Community Living or other classes at MiraCosta College.
"The Adult Transition Program helps students with their transition from high school to the world of work and independence," said Brent Nelson, Special Education Coordinator. "Our young adults get real world job experience with the support of on-site coaches and classroom teachers."
"It's rewarding to see students grappling with work-related issues, and making good decisions about how they are going to budget their paychecks," said Camille March, ATP teacher. "They are learning how to become independent adults."