Music to our ears
The secret is out on Carlsbad's new entertainment venue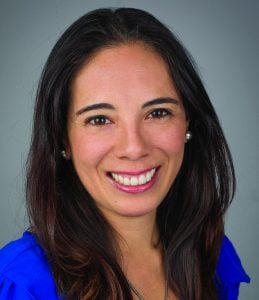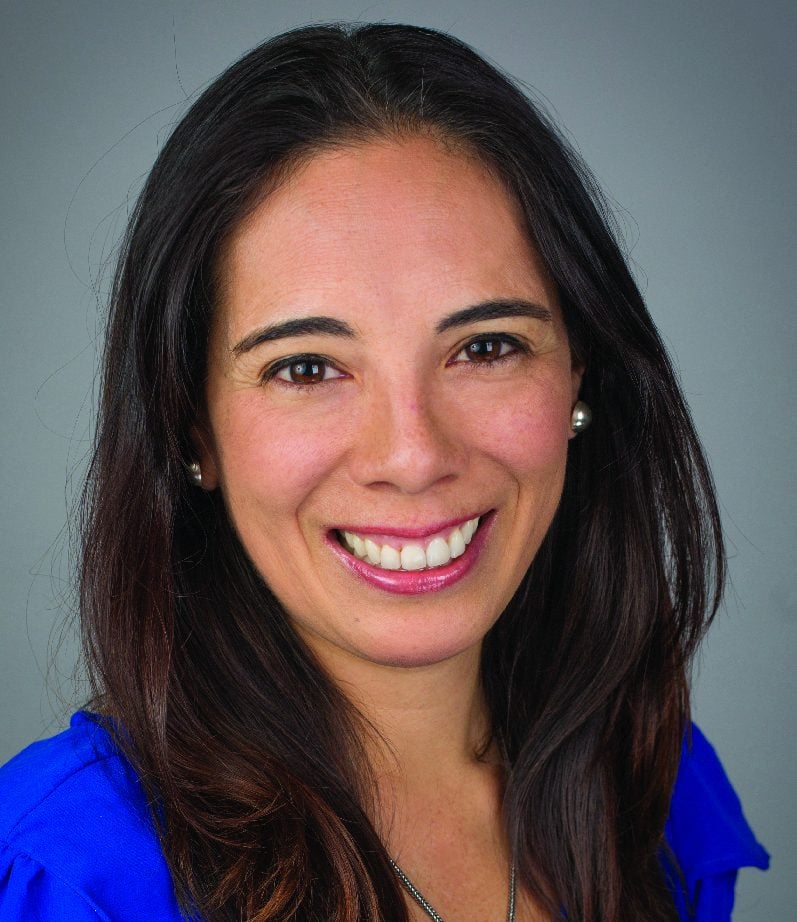 Carolina Alban-Stoughton
Director of Communication & Engagement
Carlsbad Chamber of Commerce
If you drove east past the intersection of Faraday Ave. and College Blvd. the night of June 4, you wouldn't have known that inside of one of those buildings, the Beach Boys and John "Uncle Jesse" Stamos, were playing a concert for a small live audience, which simultaneously live streamed to hundreds of thousands of viewers. The companies behind this event were Carlsbad-based Gnarlywood and SEAS Productions, two businesses that joined forces in the middle of the COVID-19 pandemic, and now are ready to introduce themselves to the community – so much so, that last month, they hosted an in person Carlsbad Chamber of Commerce's CBAD Happy Hour at their headquarters to start making connections.
Owned by four brothers – Dayton, Pug, Teddy and Hooter Hicks – and a close friend, Jay Consolloy, who they say is like a brother, Gnarlywood is a premier and essential player in the merchandising world, servicing the biggest names in music and brand space. This includes warehousing and fulfillment, front end webstore management, live stream, and live and in person private shows and events.
Gnarlywood's CEO, Dayton Hicks, is a well-known guitarist, who's been involved in the music industry, as a band member and beyond, for all his life. A Carlsbad
local, who spent most of his career in Los Angeles, he knew it was time to come home and start Gnarlywood with a clear mission. "After a lifetime in music on both sides of the guitar, we knew that we could treat music as the magical creature that it is. It was always in the defense of music and protecting the artist and fan connection."
The beginnings of the company, nine years ago, were almost devastating. "We started in 1000 square feet with $14,000 and lost it all in 2 weeks," says Hicks. But led by someone like him, who will tell you point blank that in music and business everything comes down to three key words – "never give up" – Gnarlywood started to take off. "Ten years later we are in 150000+ square feet and we work with 400 of the largest artists on the planet."
Before COVID hit, Gnarlywood was constantly expanding. While the pandemic shut down concert tours and music venues Hicks' business exploded. This was mainly from the need of artists to find ways to stay connected to their fans and from fans to stay close to the artists through merchandise. "We knew shutting down was not an option. As an essential business our immediate reaction was to pivot and move forward," says Hicks remembering how much work went into keeping up with demand.
However, things were not looking good for SEAS Productions. "We were in the midst of our best year ever, growing exponentially," says SEAS Productions President, Zack Grant. "The previous two years we had grown about 50% each year, but in 2019 we were on track to nearly double the previous year in terms of revenue. All of our jobs were live events." Unfortunately, COVID-19 forced the cancellation of their entire event calendar for several weeks after the shutdown "including a huge sales conference with my equipment and people already en route."
Grant then understood the impact of what was happening and like other businesses, tried everything to stay afloat. "All of the immediate adjustments made were aimed at cutting cost wherever we could. We furloughed half the staff, renegotiated the pay of everyone who stayed aboard, deferred as many loans and leases as we could, etc."
Fully aware of what the live event industry was going through and having known each other from working in the same environment, Hicks reached out to Grant. "We're old friends and any way that we can create a more critical path between the artist and the fan is always what we've done with Gnarlywood. With the touring halt, we knew we could bring the artist to the fan through a connection with SEAS Productions and livestreaming." The idea, Grant says, was to create "a space in Gnarlywood's warehouse, where they could stage live bands and host events." Grant says the opportunity before him was one he couldn't pass. "The timing was perfect. So I came in to look at the space, saw the potential, and we built out the venue."
As companies around the world shifted conferences and other major events online, Gnarlywood and SEAS Productions had become the perfect match. "The only type of business available during the shutdown were virtual events, which are essentially just live events streamed to the internet for people to watch at home. Our prior facility wasn't equipped to host these kinds of events, but the new venue at Gnarlywood gave us the perfect space to offer this service to our clients, so we did. And though the learning curve was steep and revenue was down, it helped us stay afloat and remain relevant with our clients," recalls Grant.
While Hicks says one of the most important lessons the pandemic has taught him is "you have to stay loose in the cut" and "be ready to change and pivot," he recognizes this crisis gave him a great opportunity to be "in a position to facilitate music shining light into a very dark period of people's lives."
Now that things are starting to open up Grant says his calendar is filling up. "There's a massive, pent up demand for live events. We're already getting as busy, maybe even busier, than where we left off Q1 2020. It's a nice change of pace!"
While he is aware that things could change again, he's more confident to face any challenges that may arise. "Now that we've diversified the business by offering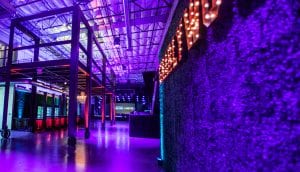 live and virtual event services, with the ability to host either in our own venue, and having accumulated a lot of experience doing so over the last year, the company is in a much better place to deal with any potential obstacles that would impact us the way COVID did."
As bands continue to visit Gnarlywood's headquarters on a regular basis, Hicks is excited about bringing music home. And even though he is extremely busy working on a massive automation project for the warehouse, as many Carlsbad locals, he always finds time to surf at his favorite spot: Tamarack. It is no surprise, then, that when asked about the next projects for Gnarlywood, his straight answer is "warm water and fish tacos!!!"