New year, new business!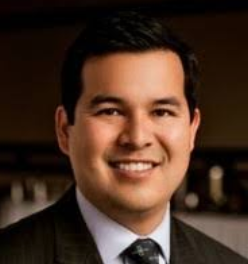 Matt Sanford
Economic Development Manager
City of Carlsbad




January is a great time to turn an idea into a business. With plenty of resources in Carlsbad and across North County to help you get started, why wait?
Last year, 1381 businesses started in Carlsbad, an uptick of 179 companies compared to 2021. As a result of the uncertainty caused by the COVID-19 pandemic and other economic instability, many people decided to start and grow their own business. It may seem like an odd time to start a business, but history tells us there are usually more new-business starts during periods of economic uncertainty.
In Carlsbad, we celebrate that entrepreneurial mindset. Our goal is to ensure that anyone who needs resources to start a business can access them easily, either through the city itself or through one of our many partners. In fact, the city's economic development team works with companies everyday to understand the challenges businesses are facing and to build programs that support economic growth. If you have questions about how to grow a business, economic development staff can be a great first step to connect with a number of organizations. And now we are making it even easier.

In talking with a number of Carlsbad residents and workers over the past year, it became clear that a many people have interest in starting a business but were unsure of the first steps to take to get their idea off the ground. As a result, we recently launched a new tool that helps address the most commonly asked questions when starting a business. This tool asks about ten questions and sends a customized email with links to resources, based on the responses submitted. It provides a roadmap to partner organizations and resources and gives confidence to people who may have a great idea but who are unsure how to move forward. The tool can be accessed at carlsbadca.gov/startabusiness


Beyond the city, there are several great organizations that support Carlsbad businesses. Here are just a few:
The Carlsbad Chamber of Commerce is a strong voice for business and offers a variety of programs, workshops, and events to help businesses grow.
The Carlsbad Village Association helps businesses in the village area through programs that nurture and educate businesses and stimulate the local economy.
The North County Small Business Development Center (SBDC) located at the MiraCosta TCI campus in Carlsbad offers numerous workshops to help start and grow a small business. They can help prepare a business for financing, secure an SBA loan, and they offer free business consulting and low-cost trainings in many subjects.
San Diego Workforce Partnerships operates several career centers in San Diego County. The North Coastal Career Center is a great place to find job-seekers as you look to grow a business and hire employees. Hiring employees is a big step for a small business and career centers do a great job of helping job-seekers with relevant trainings to prepare them for work.
The San Diego North Economic Development Council represents businesses throughout North County in helping shape policy and get a deeper understanding of our economy. Through a collaborative partnership with the five cities along the 78 Corridor, called Innovate78, the SDNEDC also offers programing to bring entrepreneurs together to network, share their story, and learn from one another.
If you have interest in starting a Carlsbad business in the new year, we hope you access some of the resources listed here. To get in touch with the city's economic development team, email us at
[email protected]