Nordson's 'Tech Time Challenge'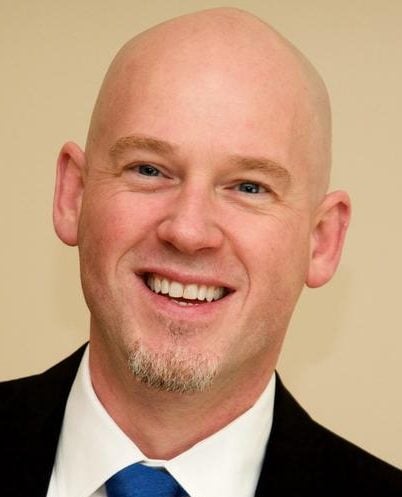 BY DR. BEN CHURCHILL
Superintendent
Carlsbad Unified School District
What alternative energy source promises the most for our future?
How does photosynthesis create an oxygen molecule — and then how does the molecule travel through the body when inhaled?
Should we sell caffeine products in schools?
These are some of the real-world science questions that nearly 1,700 middle schoolers grappled with in March when they participated in Nordson's Tech Time Challenge — a unique program offering students the opportunity to research, analyze, and create a project on a STEAM topic (Science, Technology, Engineering, Arts, and Mathematics).  Nordson Corporation sponsors the Tech Time Challenge in partnership with the Carlsbad Educational Foundation and Carlsbad Unified School District.
Students from Calavera Hills, Valley, and Aviara Oaks Middle Schools submitted essays, marketing brochures, and posters showing their solutions to their STEAM challenges.  Then a Nordson Tech Time School Challenge Assembly was held at each school to showcase the students' work.  The assemblies were fun and interactive, featuring a "game show" STEAM competition, music, and lots of prizes, including t-shirts, tumblers, water bottles, sling bags, folders, gift cards, earbuds, and portable speakers.  The culminating event was the announcement of the three grand prize winners, who each received an iPad as a prize.   
The Calavera Hills students rose to the challenge with creative STEAM projects.  Sixth grader Keenan wrote a script telling the story of an oxygen molecule traveling through a human, turning into energy, and leaving the body.  Anabella, in seventh grade, made a poster illustrating the effects of E-Waste pollution and the environmental threat posed by discarded electronics.  And eighth grader Luke wrote that wind energy provides the most promise for our future because it is easy to use and cost-effective.
At Valley Middle School, the students' entries were inventive and original.  Francis, a sixth grader, wrote of a jacket that minimizes the transfer of body heat, keeping you warm in the cold weather.  Jenna, in seventh grade, wrote about how the Earth will continue to sustain itself for future generations if we reduce the amount of water we use.  Eighth grader Kai created a hypothetical structure called a Dyson Sphere that would surround a star to produce massive amounts of energy for the future.
Aviara Oaks students displayed analytical prowess.  Maria, in sixth grade, wrote a detailed brochure citing evidence of the pros and cons and concluding that schools should not allow caffeine.  Seventh grader Jill proposed taking the trash and pollution that litters our oceans and converting it into eco-friendly, alternative forms of transportation.  And Natalie, an eighth grader, suggested that we look to wind power and wind turbines as an affordable power source.  An impressive 95% of Aviara Oaks students participated in the Tech Time Challenge, garnering the middle school a Participation Award of $500 to be used for STEAM activities.
"Nordson Corporation has been an outstanding partner in our STEAM programs at Carlsbad Unified," said Carlsbad Educational Foundation CEO Michelle Ginn.  "They have dedicated their expertise, energy, and resources to guarantee that our students have a real world exposure to the world of high-tech and the careers of the future."