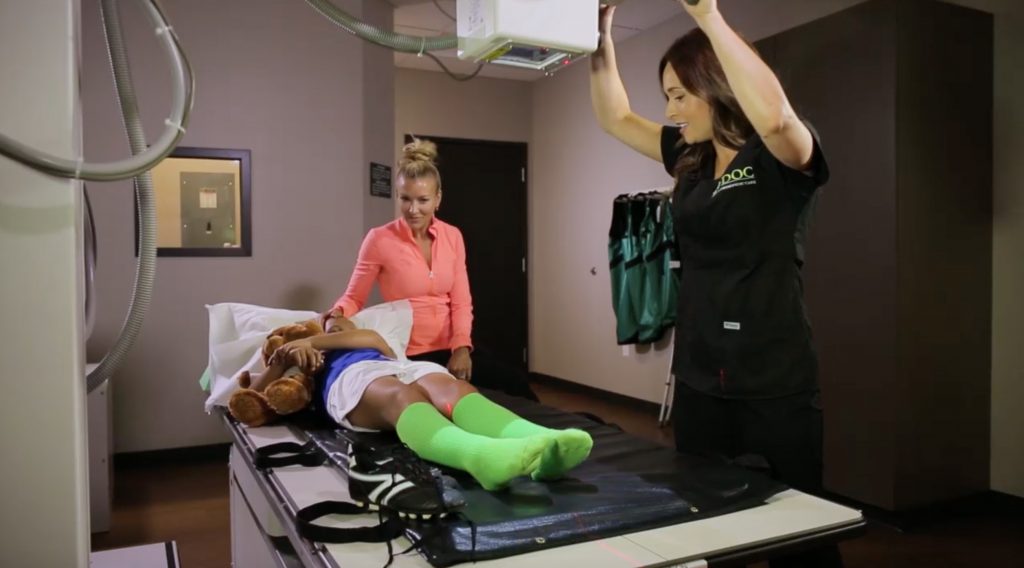 Orthopedic center expands to meet growing demand
By Leslie Luna
Patients today have different expectations for a trip to the doctor — and local doctors are figuring out how to meet them. Walk-in and urgent care services are a few of the many strategies health care providers are using to decrease costly emergency room visits and extend care to a new group of patients. Orthopedic urgent care services are also getting into the game with care that is quick, convenient, and affordable.
Direct Orthopedic Care recently opened its first southern California location right off Paseo Del Norte. The clinic has extended hours, is staffed by Orthopedic specialists, and accepts walk-in guests seven days a week.
We sat down with Dr. David Hassinger, Founder & CEO of DOC to discuss where the urgent care trend is heading in the future.
Q: Tell me about DOC's health care model? A: Direct Orthopedic Care is an orthopedic-only urgent care clinic treating orthopedic conditions and injuries in both adults and children. We provide Guests with immediate access to high-quality orthopedic care, with no long wait time and no facility fees.
Q: How is your model different than a hospital? A: We are a specialty outpatient clinic that only treats orthopedic issues. Besides being a more convenient choice for orthopedic care, Direct Orthopedic Care is a much more cost-affordable alternative to the high expense associated with an emergency room visit. Guests can receive treatment for everything from fractures to severe sprains, strains and ligament tears. DOC is also the more convenient alternative for injection therapy to help those suffering from chronic joint or osteoarthritis pain.
Q: Why did you start this clinic in Carlsbad? A: We chose to open our first southern California location in Carlsbad because our research showed that the population mix of families and retirees need our services. Also our location directly off of I-5 is perfect for people from all over the San Diego region and Orange County to access.
Q: Are there any other models like yours in the area? A: No, this is the first specialty urgent care for orthopedic issues in the Southern California area. We have plans to open other clinics in the region.
Q: What are the advantages of having walk-in services at your clinic? A: Unlike hospitals, we provide our guests with immediate access to the care they need without the high expense associated with an emergency room visit. We also do not require a referral so there is not a fee associated with a primary care physician visit or wait time for referrals. Guests can immediately receive treatment for all types of orthopedic issues from severe strains to injections for those individuals with chronic joint issues.
Q: Do you see urgent care at orthopedic practices as an effective business strategy? A: Yes, we've had great success with this model since we opened the first locations in Boise.  Since that time, we've expanded to Austin and Dallas-Fort Worth, Texas areas. We believe that Southern California will also benefit from our services. With the Affordable Care Act, we have seen patients forego care because of an increase in high deductibles and out-of-pocket costs associated with a referral to an orthopedic specialist or an expensive emergency room visit. At Direct Orthopedic Care there is no facility fee and we strive to be in-network with all insurance providers to ensure co-pays and out-of-pocket charges are kept to the lowest amounts possible.  
Q: How does specialty urgent care tie into DOC's growth mission? A: As the healthcare landscape continues to change and people's needs for orthopedic care grows, we believe that DOC will continue to address an unmet need for urgent orthopedic-only care that is more affordable and easier to access than other options.