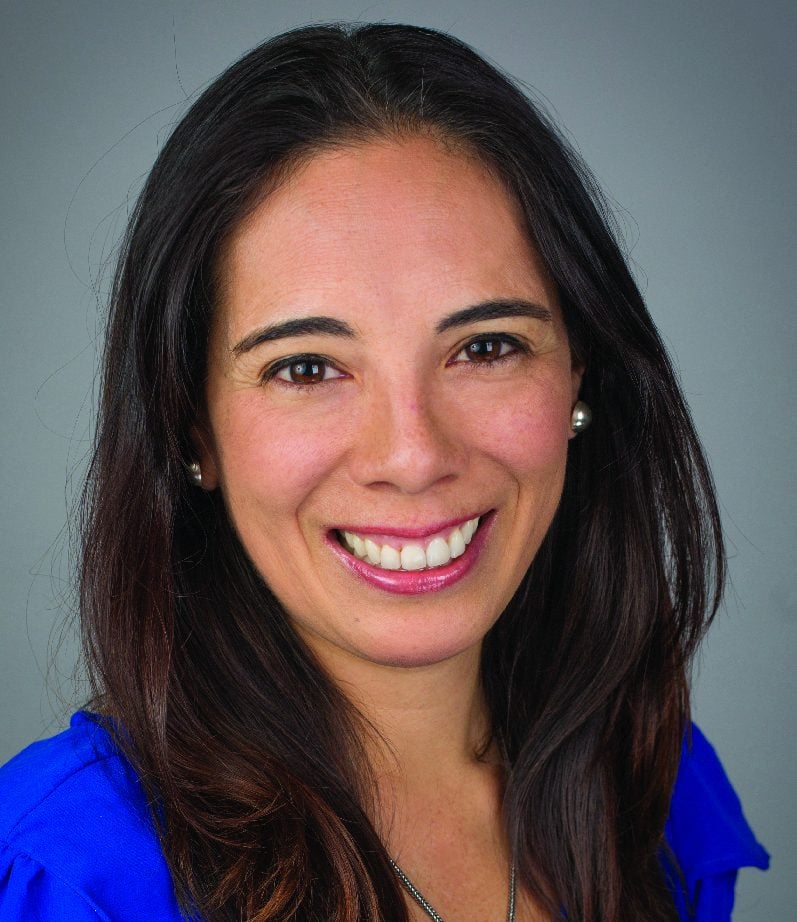 BY CAROLINA ALBAN-STOUGHTON
Communications Manager 
CARLSBAD CHAMBER OF COMMERCE
Every year, the Carlsbad Chamber of Commerce, in partnership with Kennedy & Associates, puts together the Carlsbad Village Street Faire. This event currently hosts more than 900 vendors and drives thousands of people to downtown Carlsbad in just one day.
This November the Carlsbad Village Street Faire is celebrating 45 years! And looking back at the Faire's humble beginnings, it is amazing to see how it has grown so much over these past decades.
Kennedy & Associates' Facebook Page states  the Carlsbad Village Street Faire started like this: "In 1974, Marine veteran and longtime resident of Carlsbad, Keith Kennedy, began a sidewalk sale to promote downtown Carlsbad businesses. By the 1990's, this small event had grown to become the largest one-day street faire in the nation and launched Keith on a new venture of his own–managing street faires."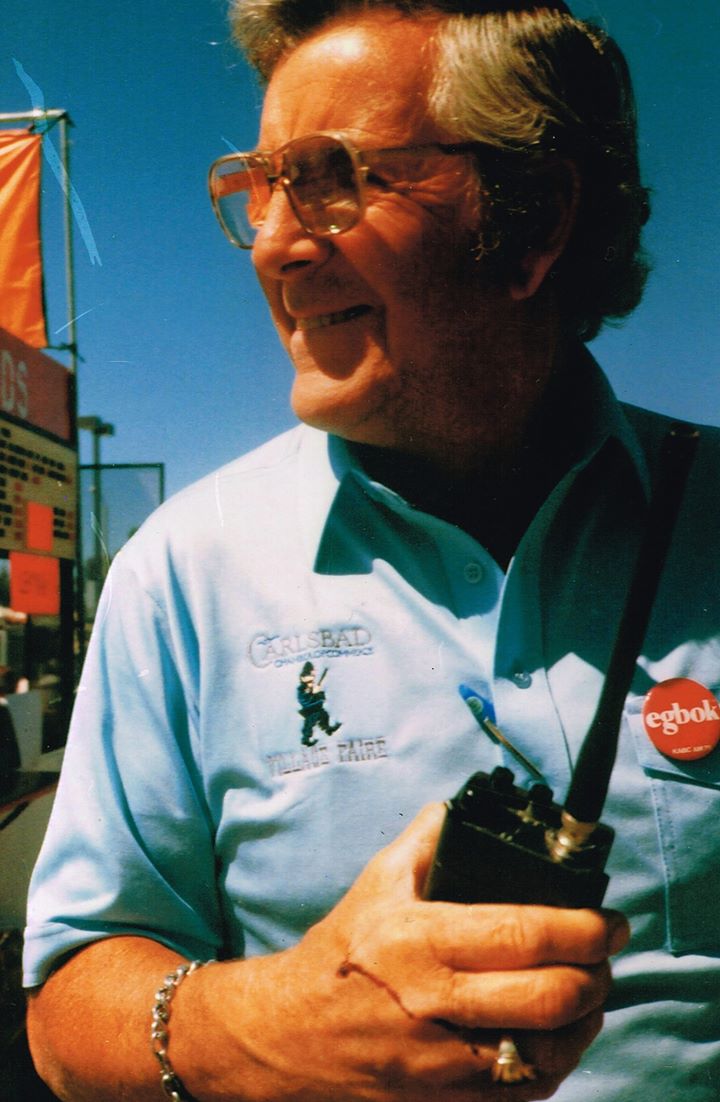 The Carlsbad Chamber of Commerce assumed management of the Street Faire in 1982, when the event became too large and too much for the then-Carlsbad Village Business Association to handle. Since Kennedy had been managing it for eight years, and was deeply involved with his community, hometown and the Carlsbad Chamber, it was natural for the Chamber to have him continue in charge of it. That's when Keith Kennedy founded what's now Kennedy & Associates. 
The Chamber has carried out the same mission the Faire had from the very beginning, helping downtown businesses thrive. "The May Carlsbad Village Faire was always our biggest day of sales for the year," said Christine Davis, who used to own Coolest Shoes in California on State St. and is currently the Executive Director of the Carlsbad Village Association. "We always looked forward to it. Having a booth outside of our brick-and-mortar business was key to making it such a success."
Keith Kennedy passed away in 2015, not without leaving his legacy with his son-in-law Brian Roth. "It was in late 1994 that I was preparing to retire from 26 years in the Army," recalls Roth.  "Keith asked me what I was planning, and I responded that I was looking, but wanted to find something where I would not have to be away from family. He asked that I consider working with him. The thought of working out of home instantly grabbed my attention! I  flew out to observe the Carlsbad Faire that November. We rolled out of Keith's house at about 2 a.m.  By 7 a.m, I looked around and saw wall-to-wall people in the tens of thousands in the streets, about 900 vendors, and was just amazed at how he had put it together."
While working with Kennedy for two years during a transition, Roth said he learned from Kennedy what it took to make the Faire a memorable event. "He [Kennedy] had set such a high bar. He passed on his key to success in the street faire business–the 3-legged stool. That is, we had to accommodate and please three entities–the vendors who pay to be in the faire, the Chamber who employs us, and the public who wants an enjoyable event. He was always able to balance those, and I tried to emulate him in that regard." In 1997, the transition period was over and Roth said "Keith 'partially' retired, as he was always available as a sounding board."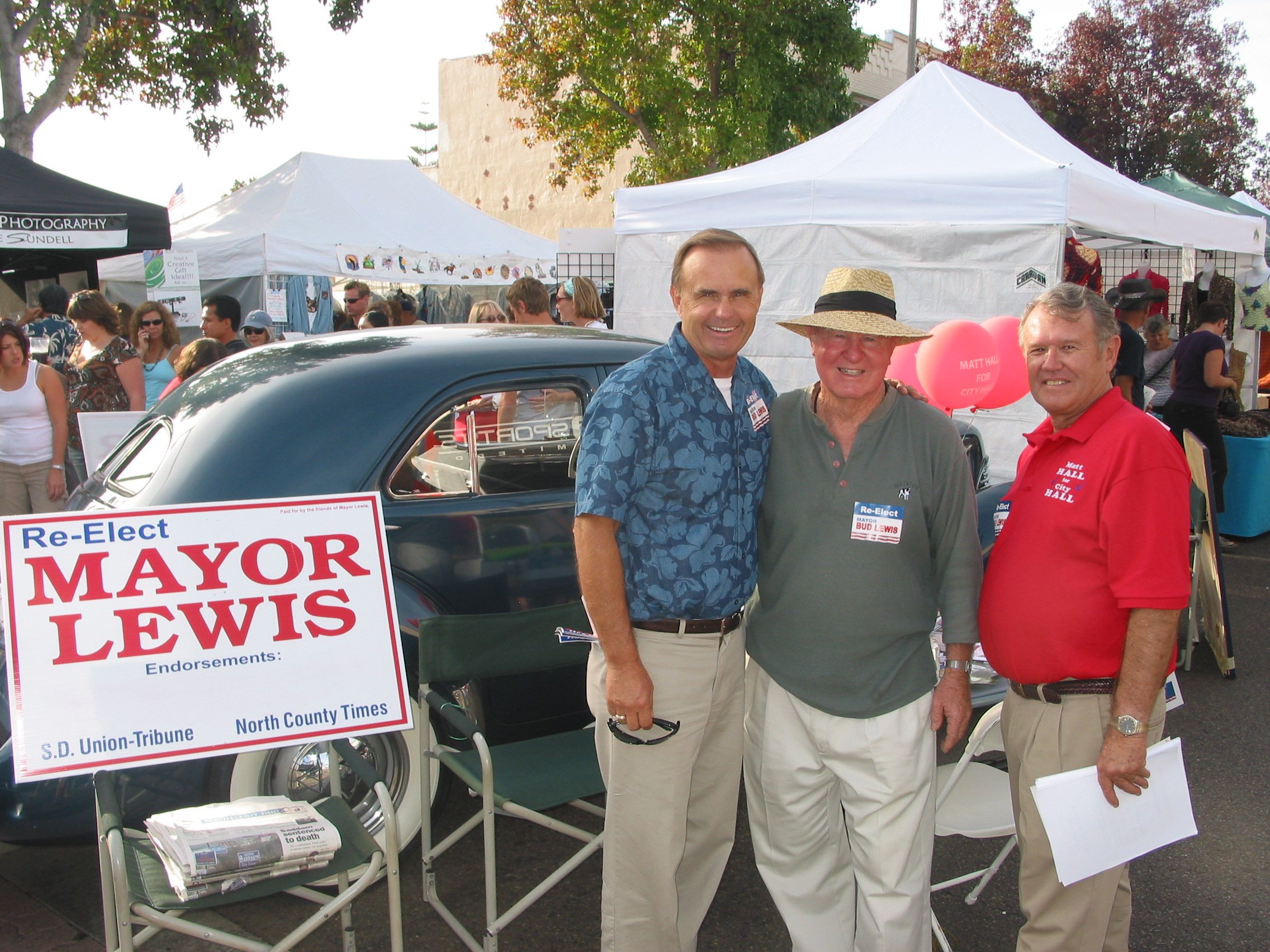 Passing the baton again
After a decade of being involved with the Faire, Roth decided to retire in 2016, not without handing the business to a good family friend who had been involved with the Faire as well, Rick Bauer, and building wonderful memories: "Strolling the streets of Carlsbad during the faires with Keith by my side, and Keith being acknowledged by seemingly everyone who passed by. He was like a rock star!"
Rick Bauer has been the keeper of the Kennedy legacy for the past three years, his passion, excitement and love for the event palpable every time he talks about it. "My wife Chris and I enjoy working with our community of people. This company was established and carried by veterans, who have acquired the art of serving. We learned to serve through our faith, and then emulated the example of service from the amazing founders/owners who came before us-Keith Kennedy, Brian and Kandy Roth. We also have the pleasure of working with the Chamber of Commerce, our Kennedy and Associates staff (all amazing people), support staff contractors and of course our "faire vendors" who add to the success of the Carlsbad Village Faire."
The Carlsbad Village Faire happens twice a year. The first Sunday in May and the first Sunday in November. As November 3, approaches Rick is confident the upcoming Faire will not disappoint! This is a great historical and well known Street Faire in  San Diego County and beyond. I would expect again, as usual, large crowds enjoying the event, a full capacity of vendors and a great time for all due to the effort of the Carlsbad Chamber of Commerce."
And since it is the celebration of the Faire's 45 years, the Carlsbad Chamber of Commerce is bringing a new entertainment component to it. "In honor of the 45th Anniversary of the Carlsbad Village Street Faire, we are adding a community stage where we will be able to showcase great local talent," says Carlsbad Chamber of Commerce President and CEO, Bret Schanzenbach. "We expect to have everything from singing, dancing, karate and much more. It will be a fun addition to our event." (UPDATE: THE COMMUNITY STAGE HAS BEEN POST-PONED UNTIL THE SPRING CARLSBAD VILLAGE STREET FAIRE IN MAY 2020. STAY TUNED.)
Sponsors of the event include BMW, HealthNet, Scripps, Tri-City Medical Center and The San Diego Union Tribune.