Small businesses spark innovation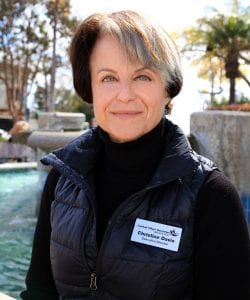 Christine Davis
Director
Carlsbad Village Association


November 26th marks the much-anticipated, post-Thanksgiving holiday shopping tradition that brings together communities in support of their favorite small brick-and-mortar operations to help their communities thrive. It is called Small Business Saturday®, and in many respects, to the solopreneurs and mom and pop shops in Carlsbad Village, it is our Superbowl.
Black Friday (and Cyber Monday) began with one goal in mind: to help businesses maximize profits. Small Business Saturday®, on the other hand, is about more than just the money. Small Business Saturday®, the day after Black Friday, is a day dedicated to local participation and elevates the awareness of the good local businesses bring to the community.
According to the Small Business Administration, nearly twenty-seven million small businesses in the United States generate about 50 percent of our GDP. They also contribute to growth and vitality in several important areas of economic and socioeconomic development. Small businesses create jobs, spark innovation, and provide opportunities for women and minorities to achieve financial success and independence.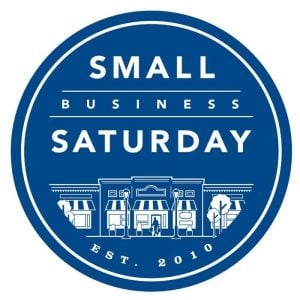 There are many benefits to shopping brick-and-mortar, with better customer service, a more personal shopping experience, and greater product diversity being three of them. It is not a stretch to say that once you've shopped in downtown Carlsbad and received the one-on-one attention our merchants and restaurants provide that you will be hooked. But if that isn't enough incentive, consider that the businesses in downtown Carlsbad pay taxes and fees to the City of Carlsbad that in turn help support our public schools, parks, roads, and sidewalks, as well as fund public service workers, like firefighters and police.
As an official Small Business Saturday® Neighborhood Champion, a program started by American Express in 2010, the Carlsbad Village Association (CVA) is gearing up for a spectacular downtown celebration on November 26th. You can count on live music, a shopping scavenger hunt, local swag, and a gift card giveaway (no purchase necessary) hosted by CVA with over $2,000 in gift cards up for grabs.
Visit the Carlsbad Village Association website at carlsbad-village.com for the latest details on this year's downtown celebration and mark your calendar to shop local this holiday season!