2022 State of the Community: Should I go? YES!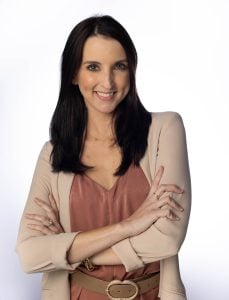 Kathleen McNary
VP of Member Relations
Carlsbad Chamber of Commerce




FINALLY! We get to have the first in-person, annual State of the Community in three years! Tickets are selling fast for the stellar event coming up quickly on Friday, August 19, 2022 from 11 AM – 2 PM at the Westin Carlsbad Resort & Spa.

While it's super exciting this being the first time back in-person following COVID lockdowns, this is also a celebration of Mayor Matt Hall as he will be retiring at the end of the year. Mayor Hall has been serving Carlsbad through his city roles for 29 years since 1994: Mayor (three terms), Mayor Pro Tem (two terms), and City Council member (three terms). In addition to his services to the city and residents, he is a Village business owner since 1970, raised his family here, and contributed to the community through several nonprofit organizations.


Join us as we celebrate Mayor Hall's final role as keynote speaker plus an in-depth overview of the City of Carlsbad and an annual State of the City video presentation. We have several awesome speakers lined up to address topics related to a major industry that influences all of Carlsbad, Tourism. Our speakers include Kim Sodoriak President & CEO of Visit Carlsbad as Panel Moderator, Kurt Stocks, President of LEGOLAND, Tim Stripe, Co-President and Co-Owner of Grand Pacific Resorts, and Erin Francis-Cummings, President & CEO, San Francisco based Destination Analysts.

Major thank you to our current event sponsors, Grand Pacific Resorts, LEGOLAND, Wells Fargo and Tri-City Medical Center. Additional sponsorship, tables and seats are still available, but we recommend acting quickly if interested because they are going fast this year! It's also a huge opportunity to display your brand in front of hundreds of local business, civic, and community leaders.

The Chamber is thrilled to have all of these inspiring community leaders and speakers join us as we learn about where Carlsbad is, where Carlsbad is going, and that we get celebrate our Carlsbad community together.

Now that we can have the event in-person it is valued even more to get together. You do not want to miss out on this special event! Please make sure you register today.