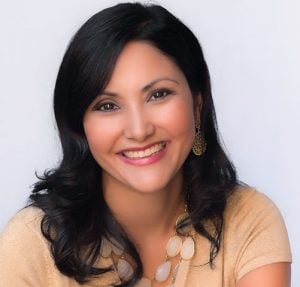 Catherine Magaña
Chair of the Board
Carlsbad Chamber of Commerce 

The Carlsbad Chamber of Commerce will host its annual State of the Community on Friday, August 20, 2021, from 11:30 a.m. to 1 p.m.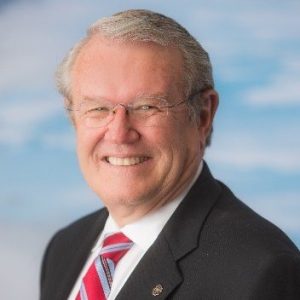 featuring a top-notch lineup of speakers, including keynote speaker Carlsbad Mayor Matt Hall. Other speakers include President and CEO of Viasat, Rick Baldridge, VP & GM of TaylorMade US, Steve Hendren, and CEO of JLab, Win Cramer, Every year, Mayor Hall provides an indepth overview of the City of Carlsbad and shares a video to highlight some of the work done in our community. I always look forward to hearing about all the great work that is being done by our local city government. Furthermore, with business making a comeback, it should be interesting to hear from some of our top Carlsbad employers.
Baldrige is responsible for Viasat's executive and operational leadership, with a focus on building and growing a customer-centric organization that will continue to deliver compelling global services and products. This American communications company based in Carlsbad but with additional operations across the United States and worldwide, is a provider of high-speed satellite broadband services and secure networking systems covering military and commercial markets.
Hendren joined TaylorMade US earlier this year after spending several years as President of Galvin Green and Strategic Account Director of Nike. TaylorMade Golf Company is an American sports equipment manufacturing company based in Carlsbad. The company focuses on the golf equipment market, producing golf clubs, balls, and clothing. TaylorMade Golf is currently a subsidiary of KPS Capital Partners after it was purchased from Adidas in October 2017.
Cramer, is a 15-year electronics veteran with a scrupulous ear for audio. JLab Audio is an American consumer audio brand founded in 2005. The company began by making value priced in-ear headphones but has since expanded to include premium in-ear and over-ear headphones, as well as wireless headphones and Bluetooth speakers. After growing more than 250 percent from 2015 to 2017, JLab moved into a new facility in Carlsbad to support its growth.
The Chamber is thrilled to have all these inspiring community leaders and speakers join us as we celebrate our Carlsbad community. This year's free and virtual event is newly designed and will be produced by SEAS Productions, a Carlsbad company. In addition, there will be a VIP/Sponsor-Only viewing party at Gnarlywood. With this new format, we anticipate a lot of participation from the community. Please make sure you register today as you do not want to miss out on this special event. Go to web.carlsbad.org/events for more information.
A big thank you to Grand Pacific Resorts, Tri City Medical Center and Wells Fargo for being our presenting sponsors for this event.