Where to Stay & Play in 2022: Summertime in Carlsbad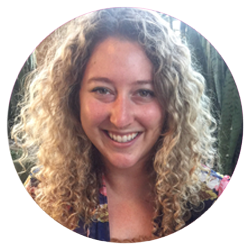 Jess Levy
Marketing & Communications Manager




Summer is almost in full swing. Discover the top 10 places to stay and play in Carlsbad this season. 


Top 5 Places to Stay


LEGOLAND California Resort
Rest up and recharge in one of LEGOLAND Hotel's many colorful themed rooms and knock out two theme parks in one day with both LEGOLAND and SEA LIFE Aquarium right on premise. This summer brings specialty events at the park, including epic July 4th Fireworks, Heroes Weekend, and more not to miss!

Vacation or Staycation at Beach Terrace Inn
If you're looking for a great spot to stay, The Beach Terrace Inn recently updated their property to get ready for an amazing summer ahead. Check out their refreshed rooms for an unforgettable oceanfront stay and poolside cabanas. 
Omni La Costa Resort & Spa
With an incredible Golf Club & Spa the Omni La Costa Resort & Spa offers a summer full of outdoor activity. Indulge in relaxation, practice your golfing technique, and wind down with their summer concert series under the stars.

The Westin and Sheraton Carlsbad 
The Westin and Sheraton in Carlsbad welcomes the whole family. With a waterslide for kids or the kid at heart, a luxurious spa, bike rentals, and a great location in the heart of all things happening in Carlsbad, these Grand Pacific Resort hotels have something special for everyone.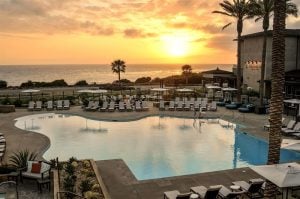 Cape Rey 
Cape Rey is a great place to stay this summer and an even better spot to watch the sunset in South Carlsbad. Dine out at Chandler's oceanfront restaurant and beat the summer heat with a quiet oasis and secluded pool. Check out the lineup at the Campground's Campstore for entertainment that's walking distance from your room.  



Top 5 Ways to Play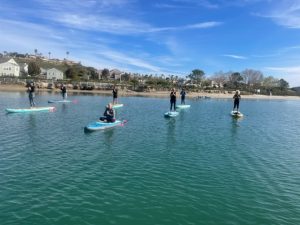 Stand Up Paddleboard Yoga
Located on BayShore Drive at the Agua Hedionda Lagoon, Yoga Your Way Fitness offers stand up paddleboard classes for early morning risers and sunset lovers  of  all skill levels. If you haven't tried SUP Yoga, this summer's your chance. The Lagoon is also open for boating, sailing, windsurfing, kayaking and fishing.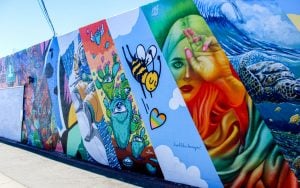 Tyler Street Alley Art Wall Workshop
Get artspired and interact with the Carlsbad Tyler Street Alley Art Wall. With the newest public art installation in Carlsbad, locals and visitors alike can experience the power of hands-on creative expression through murals with Snyder Art & Design. 
Electric Bikes
Pedal along the breezy HWY 101 while cruising 20 mph on an electric bike. Enjoy views of the ocean on your right, adventure up ahead. Pedego Electric Bikes and Griff Electric Bikes both have great selections of bikes and locks convenient for a beach bike crawl adventure to neighboring coastal towns.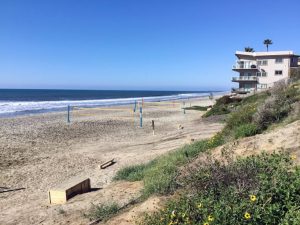 Robert Frazee Beach 
Soak up the sun at Robert Frazee Beach in the heart of all the action in Carlsbad Village. This beach has plenty of space, but make sure to set up your beach gear early before the crowds. Take advantage of the affordably priced oceanfront yoga and volleyball here thanks to Carlsbad Village Athletic Clubs and CA State Parks.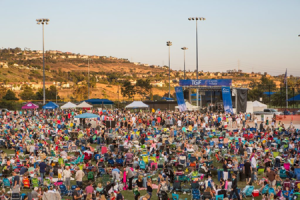 TGIF Concerts in the Park
After a hiatus, The TGIF Concerts in the Park are back! Take advantage of outdoor music again with a rotating lineup of some awesome acts. Bring a picnic and enjoy good music while making memories with loved ones.






Whether you're a Carlsbad local or a visitor, I hope you've found something new to try on our top 10 list. For more things to do this summer, be sure to check out our event calendar.