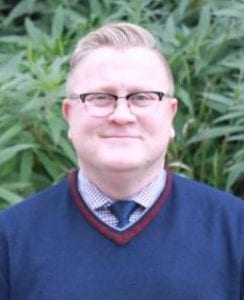 Richard L. Schultz
Cultural Arts Manager
City of Carlsbad 

It's summer in Carlsbad and that's traditionally time for TGIF Concerts in the Parks. This beloved musical favorite will celebrate its 35th anniversary, but just not this year. Starting ten months before each summer concert season, TGIF's planning process is long and requires multi-level logistics. This past year, this extensive planning process was complicated by the uncertainty of the pandemic resulting is this summer's virtual concert season titled TGIF in Your Backyard. Hosted on the city's website and filmed in the Schulman Auditorium at the City Library on Dove Lane, this series of virtual concerts with extended streaming dates offers an opportunity for TGIF fans to customize their own concert experience this summer.
The series debuts on Friday, July 9 with Euphoria Brass Band which streams until July 18. Created in 2011 by two New Orleans transplant and a local jazz radio DJ, Euphoria Brass Band is an award-winning, critically-acclaimed San Diego based music collective that serves up a contemporary mix of old school New Orleans traditional brass band jazz, funky street beats and new school edginess with a West Coast vibe. With four recordings to date, Euphoria Brass Band has been nominated nine years in a row for various San Diego Music Awards, winning "Best Jazz" in 2019 and 2020.
Kimba Light takes centerstage from July 23 to August 1. Known as a tropical, high-energy, dance-provoking Afro-Cuban band that fuses salsa, timba, merengue, bachata, and reggaeton, with a touch of hip-hop, the result is one of the funkiest Latin band in Southern California often playing in venues such as the Music Box, Cafe Sevilla, Cafe 21, and The Lot La Jolla.
Streaming August 6-15, the 80'z All-Stars returns by popular demand to bring back that "totally tubular" nostalgia, performing hits from Devo and Bon Jovi to Rick Springfield and Duran Duran. Their high-energy performance style resulted in previously sharing the stage with such 80's icons as Foreigner, Flock of Seagulls, Berlin, The Bangles, Joan Jett and numerous national acts. The band is also a regular at the Disney properties in both Anaheim and Orlando.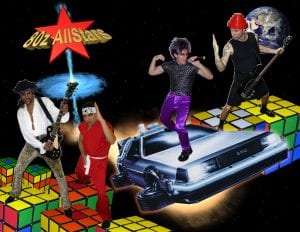 The concert season ends on a high note from August 20-29 with the ever popular The Mighty Untouchables, who present a multi-cultural mix of musicians and singers who have entertained throughout the world. They cover everything from Motown to classic rock, along with Latin, country, current pop hits, and much more. Their repertoire includes songs from Bruno Mars, Earth, Wind & Fire, Four Tops, Marvin Gaye, Michael Jackson, Prince, Santana, AC/DC, Stevie Wonder, The Temptations and Celia Cruz just to name a few.
TGIF in Your Backyard is presented by the City of Carlsbad Cultural Arts Office and is partially supported by the Carlsbad Friends of the Arts, a nonprofit organization since 1987 dedicated to making the arts an integral part in Carlsbad by helping to bring the highest quality arts and arts education programs. If you believe in the power of arts, check out becoming a member today!
So, start planning your own TGIF in Your Backyard party by inviting family and friends. Fire up the barbecue and enjoy these popular bands in the comfort of your home or backyard. We'll see you next year back in the parks!