The arts mean business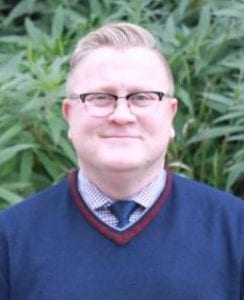 Richard L. Schultz
Cultural Arts Manager 
City of Carlsbad




From coast to coast, America's arts and culture are a deep and intrinsic part of every community. With over 113,000 organizations dedicated to many aspects of cultural life, the arts & culture sector encompasses a broad range of disciplines from performing arts production and presentation, to visual arts exhibition, to arts education and arts in healthcare, to preservation and interpretation of our collective heritage. In the coming year, the City of Carlsbad' Cultural Arts Office will participate in a national, regional, and local study of the economic impact of spending by nonprofit arts and culture organizations and their audiences. Sponsored by Americans for the Arts, Carlsbad will join surrounding communities of San Diego, Oceanside, Encinitas, Solana Beach, and others to poll local audiences on their attendance and spending related to arts and cultural events.

Known as the Arts & Economic Prosperity 6 (AEP6), this is the sixth national study of the economic impact of the nonprofit arts and culture industry. Building on its 25-year legacy, the highly regarded Arts & Economic Prosperity® series will once again document in unprecedented scope and detail the economic power that the arts and culture wield in 395 participating communities representing all 50 states and the District of Columbia. This study is conducted approximately every five years to gauge the economic impact (on employment, government revenue, and household income) of spending by nonprofit arts and culture organizations and the event-related spending by their audiences. Previous studies were published in 1994, 2002, 2007, 2012, and 2017. Due to the unique nature of the realities of the global COVID-19 pandemic, the AEP6 study was postponed for 16 months.
Cultural Arts will be working with community partners in collecting audience-intercept surveys from attendees at in-person arts and culture events in Carlsbad. This process will continue for 12 months through April 2023. Survey tools include a traditional paper version translated into 23 languages, as well as QR codes (in English and Spanish) which will be available electronically. In September 2023, Carlsbad will receive a customized report based on our surveys of nonprofit arts and culture organizations and their audiences. An economic model will be tailored to Carlsbad to provide specific data about the industry's impact on local jobs and government revenue. The report will also have many features including cross-community comparisons with other AEP6 communities, analyses of how spending differs between resident attendees and cultural tourists, and clear explanations about the methodology and how to use the data. An Arts & Creative Economy reports will be created for each of the nation's 3,143 counties using federal data about the number of arts business establishments, employment, income, and artist employment, based on both commercial and nonprofit businesses. Surveying began at the city's TGIF Concerts in the Parks this summer and will continue throughout Carlsbad in the coming months.

When attending a concert, gallery exhibit or performance and you're asked to take a brief survey, please know your participation will help to deepen understanding the role of the arts in Carlsbad and their economic impact. Without hesitation, we hope you will say "YES," symbolizing your support and belief in the power of the arts.