The Birth of a City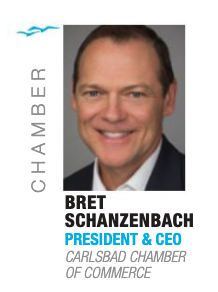 This is part II of a series on the impact of the Carlsbad Chamber of Commerce over its 100 years of service to the Carlsbad community. 


As the community of Carlsbad grew through the 1940's and into the 1950's, the Chamber was there to assist all the residents and businesses in need along the way.  In the early 1950's, something happened that spurred Carlsbad to take the next step as a community and actually incorporate.  And it was our neighbors to north that provided the needed motivation.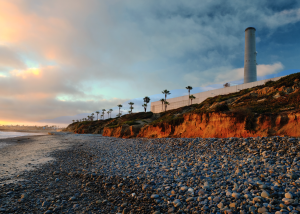 In 1952, the City of Oceanside made a concerted effort to annex a significant stretch of coastal Carlsbad.  The reason that Oceanside started this pursuit was that Oceanside wanted the Encina Power Plant (our long-standing smoke stack) to be built in "Oceanside".  As you can imagine, there were financial motivations behind this initiative. But on May 2, 1952 the annexation vote failed because it resulted in a deadlock: 45-45.  With the annexation successfully defeated the Chamber jumped into action.
R.R. "Red" Robinson was the President of the Carlsbad Chamber Board of Directors in 1950 and 1951. He owned Anderson & Robinson Plumbing in town.  After the annexation attempt failed, he lead a charge to incorporate Carlsbad.  This was not an easy process and had both supporters and detractors.  A vote was held on June 24, 1952 and the proposal was approved by a narrow margin: 781-714.  And thus, the "city" of Carlsbad was born.
At the time of its incorporation the city of Carlsbad was 7.5 square miles and 6,963 residents. 
Once the city was officially established, leadership had to be elected. City Council members were quickly elected and from that group of council members, they themselves determined who would serve as Mayor. The first Mayor of Carlsbad was Dewey McClellan. Dewey had significant chamber connections as he was a former President of the Board (he served as President twice, in 1932 and 1946).  Dewey's father-in-law was Roy Chase, the founder and first President of the Carlsbad Chamber back in 1923.  
In 1966 the city had its first community-wide election to select a Mayor.  The first truly "elected" Mayor for our city was Bill Atkinson Jr., former Board Member at the Chamber.  He was elected to city council in 1964 and then elected Mayor in 1966. Bill had a lifelong affiliation with the Army and Navy Academy in Carlsbad.
The Chamber's role in elevating the community of Carlsbad into the thriving city it is today has been consistent over the past 100 years.  We were there at the official birth of the "city" 70 years ago and we are still here today. 
Next month we will discuss the Chamber's role in bringing world-class healthcare to our community.