Three ways to have a super staycation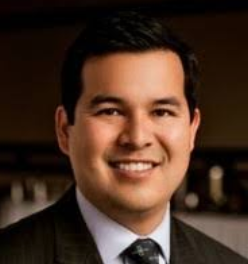 Matt Sanford
Economic Development Manager
City of Carlsbad
It may sound too good to be true, but Carlsbad really does have it all. Our beaches were just ranked among the state's most pristine by Heal the Bay. We have world-class resorts with courses that have earned us the moniker "Silicon Valley of golf." And our buzzworthy dining scene includes Michelin rated restaurants, Campfire and Jeune et Jolie.
Not surprisingly, this has all made Carlsbad a top tourist destination. Which begs the question: Why pack-up and leave town when there's so much to relish right here? 
If you think you've seen it all, think again. Here's a fresh take (and a few fun facts) that just might help you see Carlsbad in new light: 
Get a room with a refreshed view  
If you haven't been to Park Hyatt Aviara lately, you're in for a treat. Last year the resort completed a $50M renovation, which includes a new two-story water slide and Ponto Logo — a luxury restaurant that serves Baja-inspired cuisine, and of course is already getting rave reviews.

Fittingly, U.S. New & World Report named Park Hyatt Aviara one of the most luxurious resorts, giving it the No. 5 spot for the state of California, and No. 23 nationally. 

Fun fact: Park Hyatt Aviara has the only 18-hole golf course designed by the famed Arnold Palmer in the entire San Diego region. You'll also see no fewer than 50 varieties of flowers on this course, making its landscaping more like a botanical garden. 
Savor something new 
Did you know Carlsbad Village has more than 16 coffee shops in just six blocks? Neither did I. That earned it a nod as one of the "best coffee destinations in America '' from Fodor's Travel. With all those options, there's surely at least a few new menu items you haven't sipped yet. Perhaps Baba Coffee's popular Praline Goddess cold brew, which has dashes of nutmeg and macadamia. 
Of course, if you'd like some food with your caffeine, there's no shortage of great dining options in Carlsbad. For something new, try Torsap Thai Kitchen in Bressi Ranch, slated to open in May. 
Executive chef and owner Lalita Souksamlane is acclaimed in San Francisco, where she opened her first Thai restaurant 25 years ago. During breakfast, you can expect things like Thai sausage scrambles, and pandan and coconut pancakes. Lunch and dinner offers a kaleidoscope of curries, noodles, soups, stir fries and salads. 
Fun fact: The signature dish here is the Volcanic Beef, wok-tossed flank steak topped with Thai basil, a massive onion ring and 'lava' sauce.
Appreciate the little things, literally 
Most locals have been to LEGOLAND
California, but this summer at Miniland USA, you can catch a couple of new displays — and these replicas are next-level impressive. 
First up, you can see a replica of Los Angeles' SoFi Stadium, where the Rams recently won their Super Bowl title. Reconstructing this architectural feat took 25 professional model builders more than 6,000 hours. Although it's technically a miniature version, it's not necessarily small. It stands 4 feet tall, 15 feet wide and 30 feet long. It weighs a staggering 3,500 pounds. And staying true to scale, there are 3,000 Lego people seated inside the stadium. 
And just yards away from that, you can see dinosaurs unleashed in New York City — or a model of it, at least. Miniland USA's second installation features more than 30 dinosaurs tromping through Times Square and other iconic city scenes. Each dinosaur took a team of professional model builders more than 60 hours to design and construct. Each one weighs more than 20 pounds and consists of more than 30,000 Lego bricks.
Fun fact: LEGOLAND California was the first such theme park in the nation. Two others had been built in Europe, but the Carlsbad location was the first in our country. There are more than 30,000 Lego models at the park created from more than 62 million Lego bricks.
Hopefully, you're feeling a little inspired to go rediscover why Carlsbad is such a great place. And however you choose to do it, I hope your staycation is the prefect way to celebrate some summertime fun.