Tourism is calling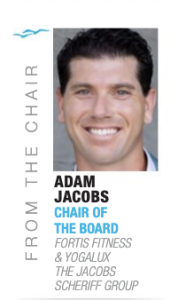 Tourism plays a major role in what makes Carlsbad the thriving city that it is.  While tourists can lead to a little bit less parking, slightly more crowded beaches, and longer wait times at favorite local restaurants, they also provide the City of Carlsbad with much needed funds to provide the quality of life that we have all become accustomed to. The Transient Occupancy Tax or TOT is a 10% tax on hotel rooms and short-term rental houses. 100% of this tax goes directly to the City of Carlsbad's General Fund to help pay for the services that regular residents enjoy. The TOT is the third largest contributor to the city's General Fund behind property tax and sales tax, of which tourism also contributes to.  Carlsbad boasts one of the largest concentrations of hotel rooms and short-term rentals in the region.  
As of the City of Carlsbad's February 2023 report looking back at the previous year; there are 4,775 hotel rooms, 668 time-shares, and 395 registered short-term rentals in the city.  In the final quarter of 2022 (October through December) the average daily rate for a hotel room in Carlsbad was $46 per night higher than the same quarter in 2019.  Of all the hotel rooms, Carlsbad was proud to have an occupancy rate of over 70%.  



All these factors lead to a nearly 21% increase in the TOT collected by the city for the first six months of 2022 in comparison to the same time frame in 2021.  That increase resulted in an additional $3.4 million that will be infused into our city.  Given the success highlighted above, we can assume that the tourism industry is doing well. One thing I am proud of is that our hotel partners do not just collect their profits for themselves. They continue to reinvest in their offerings and in our city. Over the last 3 years alone, at least 4 of our major hotel properties have undertaken large scale remodels or expansions.  These include the Park Hyatt Aviara in 2021, The Courtyard by Marriot in 2023, The Hilton Garden Inn in 2023, and The Omni La Costa currently to name a few. By not resting on their laurels and continuing to create better and more attractive offerings for both business and personal visitors to our fine city; our tourism industry will continue to thrive.  Their success leads to a direct benefit to all of us who have come to expect the best from Carlsbad!