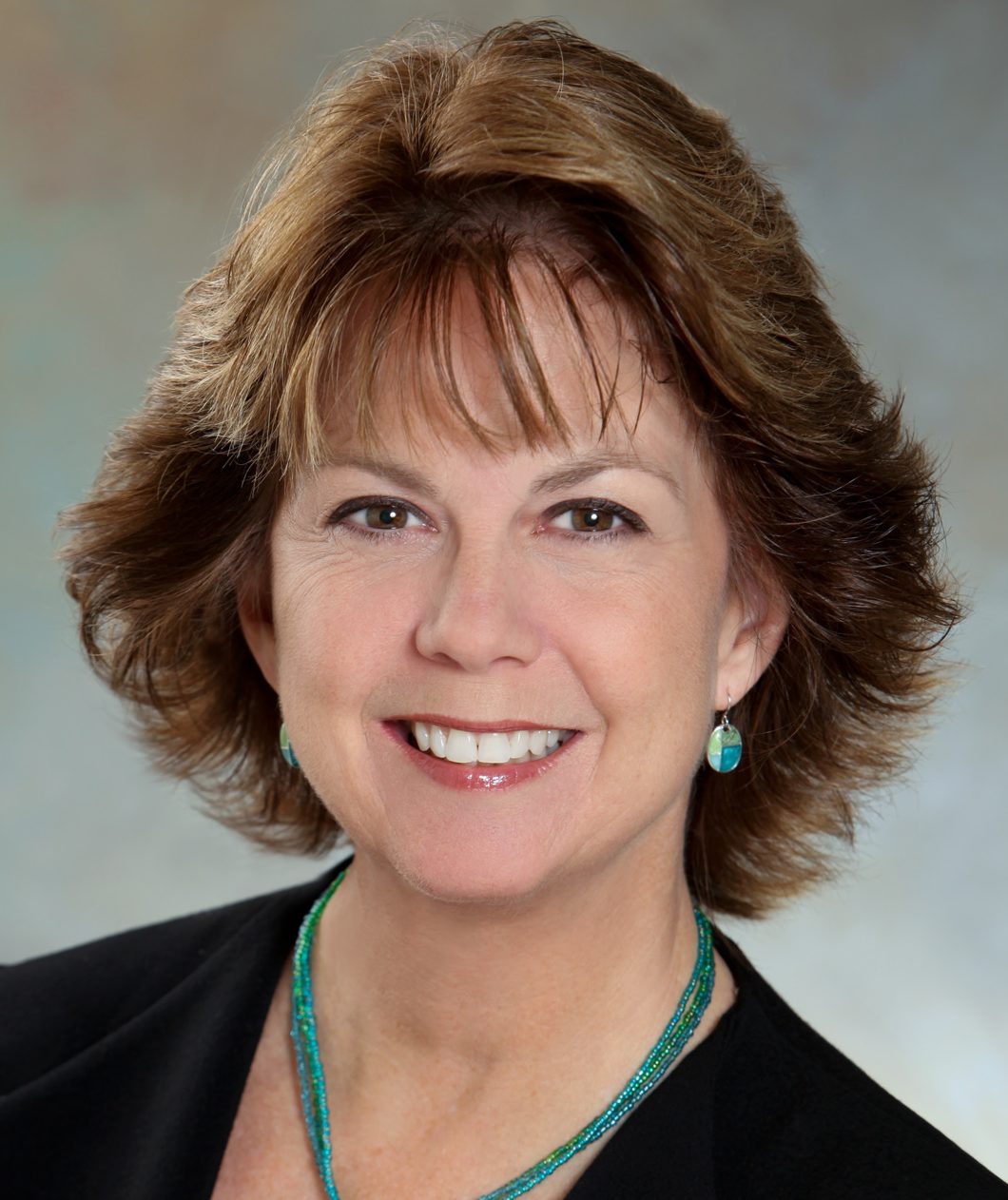 Lori Somers
Community & Municipal Relations Manager
Waste Management

Many businesses today are looking for ways to be more efficient and reduce costs. On that front, when was the last time you paid attention to the waste your business produces? Waste prevention, waste reduction, and waste diversion are three important approaches businesses can take to reduce costs, increase efficiencies and reduce their carbon footprint. Greater attention paid to waste management, pro-active prevention, and implementing new waste reduction best practices can result in the following benefits:
Save money – increasing recycling can cut disposal costs and improve your bottom line.
Knowledge is power – Your waste is an inefficiency. By understanding the amount and types of wastes your business produces, you're better positioned to find ways to right size your waste and recycling services that fit your actual needs.
Enhance sustainability – Managing waste, water, and energy more efficiently are core components of sustainability. Improving your business's sustainability can boost your company image, attract quality tenants to your properties and positively engage employees.
Reduce greenhouse gas emissions – Waste prevention and recycling offer significant potential for reducing greenhouse gas emissions.
Conserve resources – Reuse and recycling conserves natural resources including trees, metals and water.
Improve your practices
Waste prevention:
If you take a good look around your business, you'll see many ways to reduce your waste. Waste prevention offers the greatest environmental benefits and cost savings.
Evaluating your supply chain plays a big part in waste prevention because so much more material is used to make, package, and ship products. In fact, 90 percent of environmental damage is caused by consumer packaged goods, with unsustainable packaging choices the greatest culprit.
Waste prevention and recycling programs can be significantly improved by actively engaging and educating employees.
Waste reduction:
Materials and wastes offer an often-overlooked opportunity to improve a company's sustainability, prevent greenhouse gas emissions and reduce costs. Tracking your waste and recycling provides the key foundation for a successful waste reduction program. The EPA's ENERGY STAR Portfolio Manager® is a free, easy to use, online tool for tracking waste, energy and water data.
Waste Management and the City of Carlsbad are another resource. Free waste and recycling assessments are available by contacting Waste Management at 760-929-9400, or the City of Carlsbad at [email protected]
After reviewing the results of your waste assessment, hold a team brainstorming session to identify potential waste reduction activities that best suit your needs. You may want to start off with one or two clear activities to get others engaged. Then roll out other initiatives as some of the early waste prevention and recycling behaviors become a habit.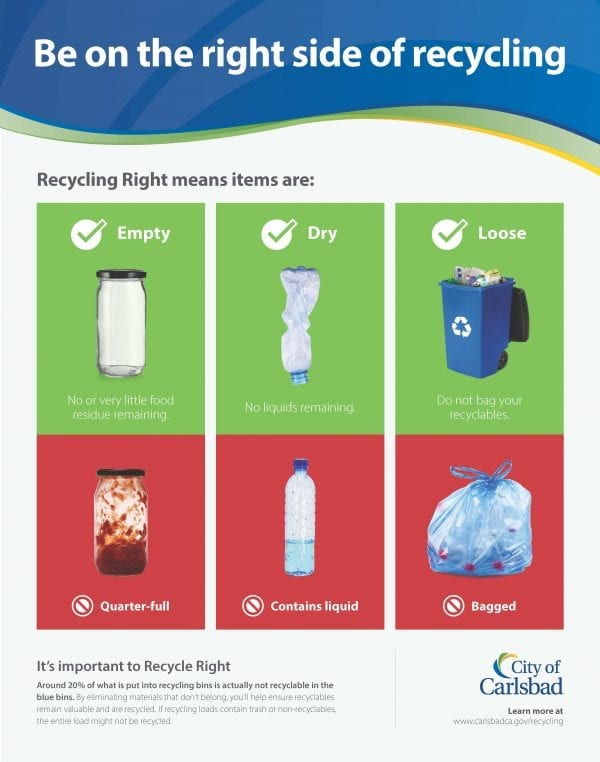 Waste diversion:
Recycling saves energy, helps keep materials out of landfills, and provides raw materials for the production of new products. When waste cannot be prevented, recycling is the next best option. These days, your business can recycle a broad variety of items, including paper, cardboard, plastic, glass and metal cans and bottles, and organics (which are composted). Make sure you are also buying office supplies with a least some post-consumer recycled content.
Composting is recycling for organics. It converts organic materials, like food waste and yard trimmings, into a valuable soil amendment that contributes to soil health and keeps organic wastes out of landfills.
Educate, educate, educate
Educating everyone who may come into contact with your business' recycling, including: your staff, customers, and especially janitorial staff, is key to recycling right and a successful recycling program. Education prevents contamination of recyclables, maximizes recycling rates, and ensures a smooth process of recycling. It is important to note that contamination of recyclables can cost the recycler and you, money.
Download educational tools and resources from Waste Management's website at www.RORR.com. The website contains materials, including recycling posters, videos, labels, and guides. For additional resources to effectively improve your recycling program, visit www.carlsbadca.gov/recycling.