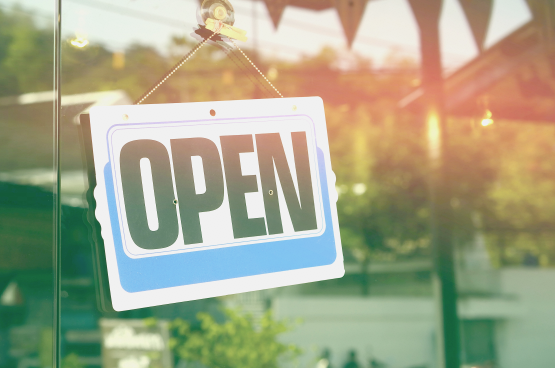 Valuing small business
BY AHMED HAQUE
Chairman of the Board
CARLSBAD CHAMBER OF COMMERCE
My most rewarding experiences as a Board Member and Chairman have been the hundreds of entrepreneurs I have had the privilege to meet over the years. Although I helped run a small business a long time ago, I have spent most my career working for Fortune 500 companies. Small business owners very often come from a similar background as mine, but have the courage to leave the security of a steady paycheck in pursuit of their passion. These individuals are who inspire me to serve the Chamber.  I love hearing about what drives someone to start a business and how they differentiate their product or service.
Over 85% of our members have less than 10 employees. Small businesses primarily rely on the Chamber for networking, peer support and professional development opportunities. The Chamber in turn recognizes the investment of time and money these businesses place in their membership, and how that membership must yield tangible dividends if they are to remain a member.
Five years ago the Chamber recognized the need for an event dedicated to celebrating excellence among our largest membership segment and it has been widely attended every year. Our inaugural Small Business Awards event featured an address by Congressman Darrell Issa, a businessman who launched a highly successful automotive security company years before he entered politics. Subsequent events featured Ralph Rubio, founder of the famed Rubio's chain and David Cohn of the Cohn Restaurant Group.
A common lesson I've taken from our speakers is that perseverance has been a significant factor in their success. Very few small businesses are immediate winners and 20% shut down in their first year. I've also observed that values matter – speakers have shared that doing right by their families, employees and customers has made all the difference.
This year the Small Business Awards luncheon will be held on October 12 at the Westin Carlsbad Resort and Spa and feature Art Barter, founder of Datron World Communications and the Servant Leadership Institute and author and management expert Ken Blanchard. Equally as exciting as our speakers are a field of 21 finalists across 6 award categories.
Small businesses drive our economy. According to the U.S. Small Business Administration, small businesses make up more than 99.7 percent of all employers in the country, and small businesses employ more than half of all private sector workers. Many of the nation's largest companies – Amazon, Apple, Google, Dell, Disney and many more began in the founder's home and have grown to employ hundreds of thousands of employees each.
Of course not every photographer, caterer, or accountant necessarily has the goal of growing that large. But even these types of businesses are often job creators in the form of support staff. The Chamber will not only strive to provide these proprietors with the resources they need to succeed, it continues its advocacy against burdensome regulation that has a disproportionate effect on small business.
I look forward to seeing you on October 12. And as always, remember that your support for local businesses means high employment, a strong tax base, and superior services from your local government.