Wellness companies flourish in Carlsbad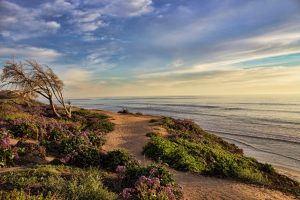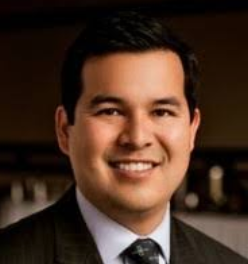 Matt Sanford
Economic Development Manager
City of Carlsbad




If you Google "healthiest places in America," the San Diego region will appear on virtually every list. Of course, when it feels like perpetual springtime, it's no wonder we all feel more motivated to get active.

Here in Carlsbad, there's no shortage of ways to get your heart pumping. There's something for everyone — from world class surf, to more than 60 miles of scenic trails, to a seemingly endless mix of yoga studios, gyms and outdoor races, including the famed Carlsbad 5000, which attracts about 7,000 runners every year. No doubt, Carlsbad is a health and fitness hub. And that's translated into all sorts of wellness businesses that are thriving.

For starters, Carlsbad is home to the headquarters of Jazzercise, the aerobics enterprise that first took the nation by storm in the 1980s. The corporation is still going today, with more that $2 billion in cumulative sales, and about $100 million in annual revenue. Over the past two years, the company has seen an uptick in its online offerings— largely due to people looking for at-home exercise options during the pandemic. The company is capitalizing on that via on-demand membership packages, which has spurred an impressive 247% growth for its digital platform.

Weight loss giant Jenny Craig is also anchored in Carlsbad. The company includes 500 national locations and 600 international locations, with about $400 million in revenue. It employs about 1,800 coaches, and interestingly, about 75% of them are former clients. After more than 35 years in the diet industry, Jenny Craig continues to stay on top with signs of slowing.

Household brands like Jazzercise and Jenny Craig have laid the groundwork for a newer breed of health and fitness companies in Carlsbad.

For example, there's Superfood & Company, which makes probiotic-rich drinks including cold brew, kombucha and kefir sodas. You can find their healthy drinks on-tap at Cafe Topes, The Goods, Tin Leaf, Beaming in Equinox, Beach Plum, and Bird Rock Coffee Roasters in Bressi Ranch, to name a few.

There's also Bitchin' Sauce, a plant-based dip and sauce company that's growing nationally from its Carlsbad homebase. Today its natural products are sold at 7,500 stores nationwide, including Albertsons, Costco, Sprouts, Target, Vons, Walmart and Whole Foods Market.

Beyond nutrition, wellness tech companies are also gaining steam in Carlsbad. In Carlsbad Village, you'll find Oska Wellness, which makes wearable medical devices that relieve pain through precise magnetic wave frequencies—empowering people with chronic pain to be more active. The Carlsbad-based company raised $5.5 million in its first round of funding a few years ago, and today has sold units across 22 nations, and counting.

Carlsbad is also homebase for Nalu, which uses proprietary microelectronics to relieve pain with its wearable devices. The company recently announced $104 million in equity financing, which will help scale its commercial operations and accelerate growth.

Collectively, these companies underscore the demand and desire for offerings that help us live better. In many ways, the pandemic has led many of us to prioritize our health like never before. In fact, people spend about $1.5 trillion on health and wellness globally every year—and that's projected to grow at least 5 to 10% annually in the wake of COVID-19.

As I think about what's on the horizon for Carlsbad, I see wellness continuing to emerge as a defining characteristic of our community—both in the way we live, and the way we do business. And I believe that's a key to the prescription for a more resilient city. After all, when our residents and economy are flourishing, we all benefit.