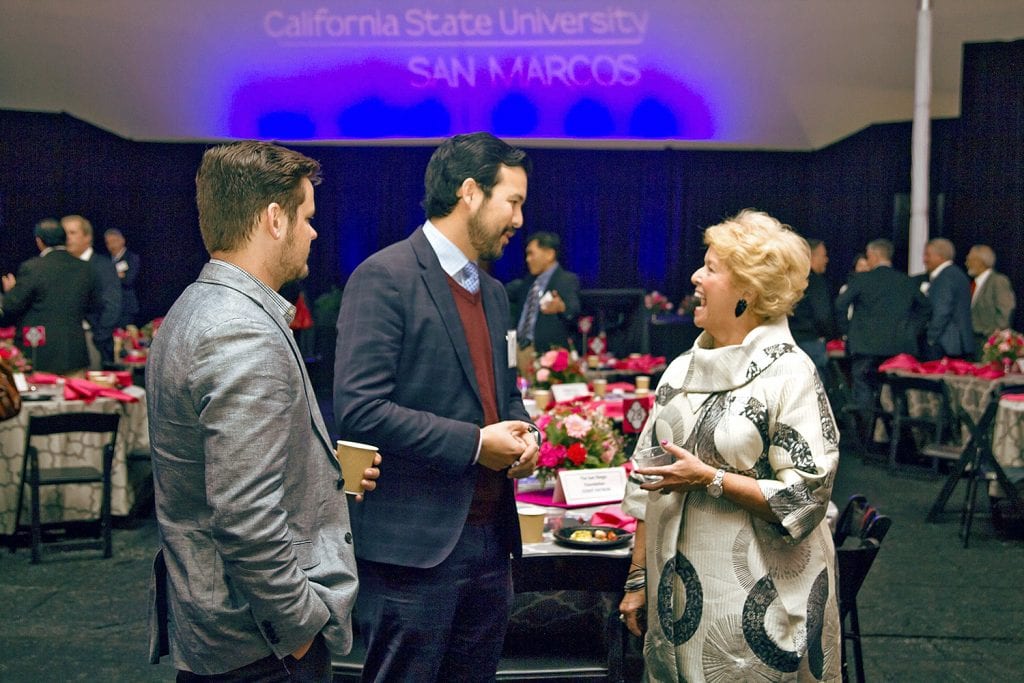 Workforce partnership provides talent
By Deb Beddoe Chairman of the Board Carlsbad Chamber of Commerce
California State University San Marcos hosted their Annual Report to the Community in February and there is a lot to be proud of by having this University in our backyard. And the University has a lot to be proud of by having Dr. Karen Haynes at the helm. She is inspirational for her vision, her focus, her intelligence, her compassion, and for her ability to make things happen.
Not only does CSUSM provide exceptional educational opportunities to their students, it also strives to improve our community through programs for at-risk populations, partnerships with nonprofits, and business collaborations. Many of our Chamber members are part of the collaboration community with CSUSM:
Bio, Tech and Beyond business incubator is home to several CSUSM graduates who are aspiring to become bio-entrepreneurs.
ViaSat sits on the CyberSecurity Advisory Board at CSUSM.
Executives from LEGOLAND California Resort, Omni La Costa, Park Hyatt Aviara Resort, Cape Rey, Grand Pacific Resorts and Sheraton Carlsbad Resort & Spa sit on the Advisory Board for a specialized MBA program focused on Hospitality and Tourism Management.
Many members of the Ready Carlsbad Business Alliance teach classes in the Business Emergency Preparedness Planning professional certificate program.
The goal of the business collaborations is to assist the University in preparing students for the workforce by looking at job readiness, employability and earning. Through the accomplishments of the University, the whole region benefits.
As CSUSM continues to succeed, we all benefit because their 38,000 alumni are our employees and our colleagues. They are teachers, health care professionals, City employees, small business owners and entrepreneurs, nonprofit founders, biotechnology workers, pharmaceutical and clean-tech employees, microbrewers, and hospitality personnel.
Dr. Haynes got a well-deserved standing ovation at the annual event for her accomplishments thus far, and as we all look forward to many more great accomplishments for CSUSM and our community.