Working as Interim Superintendent reinforces her love for the District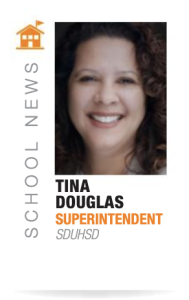 The San Dieguito Union High School District (SDUHSD) has consistently earned its reputation as a high-performing district with exceptional students, exceptional educators and quality programs built to engage students, inspire achievement and service to others, and prepare them to be lifelong learners.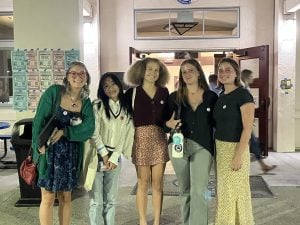 With five middle and five high schools covering the North County of San Diego, SDUHSD serves over 12,000 students with over 1,000 employees working together to make our school communities some of the best in the state. 
I have been at SDUHSD for almost six years as an Associate Superintendent of Business Services, but for the 2022-23 school year I graciously accepted the temporary role as the Interim Superintendent of this wonderful district as a familiar face to best continue our path forward. 
New school years always bring about an element of change, from the thousands of new students that transfer in or join us from an elementary feeder district, to the new staff members who guide our students academically and run our schools efficiently, to the new principals who bring new energy and ideas for our students. However, one thing remains constant and that is the exceptional service that we provide to our students and the belief from our community that we are preparing them for whatever their futures may hold. 
This year working as the Interim Superintendent has reinforced my love for this District and dedication to the students, teachers and staff that make SDUHSD such a special place. 
This is why I end every message to our school community with the same words because I truly believe them when I say to our SDUHSD students, parents and employees that "It is my honor to work for you!"