Your summer bucket list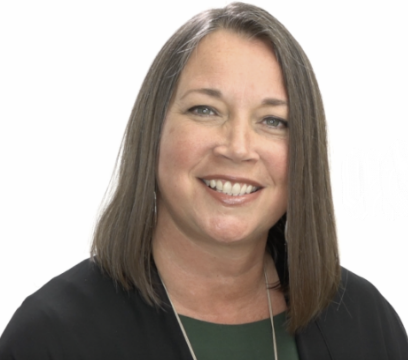 BY KRISTIANNE KURNER
Founder & Executive Artistic Director    
NEW VILLAGE ARTS THEATRE 
1. LITTLE SHOP OF HORRORS…
…at New Village Arts! Visit Carlsbad's resident professional theatre in the heart of Carlsbad Village for this classic horror-comedy-rock-musical about Seymour and Audrey and their unusual plant that is actually an animated, smooth-talking, man-eating monster bent on world domination. See some of the finest actors in San Diego bring the story to life in NVA's intimate performance space. Running May 24 – August 4, Thursdays through Sundays. www.newvillagearts.org
2. TGIF CONCERTS IN THE PARK!
Running from June 21-August 16, TGIF Concerts in the Park celebrate its 34th season with a dynamic line-up of ten bands at nine concerts at four parks.  Watch for a pre-show performance at each concert and the addition of new food vendors.  This season promises to be artistically and musically exciting with a wide variety of styles from rock and pop to Latin and ska. Be ready to get funky and go retro! www.carlsbadca.gov/services/depts/arts/events/tgif/
3. MAKE MUSIC DAY…
…at the Museum of Making Music! This free celebration of music around the world takes place on June 21st. Launched in 1982 in France as the Fête de la Musique, it is now held on the same day in more than 1,000 cities in 120 countries. The Museum joins the global Make Music Day celebration by offering FREE admission and musical activities all day long. Also, be sure to check out their series of concerts highlighting the music of the accordion! www.museumofmakingmusic.org
4. SUMMER CONCERT SERIES…
…at the San Diego Children's Discovery Museum! Bring the kids and head over to Escondido to take in the events at the fantastic Children's Discovery Museum, including concerts by Hullabaloo and Ruth & Emilia and the Little Explorers Summer Camp. www.sdcdm.org
5. JEWELS OF HOLLYWOOD PAST…
…at the GIA Museum! Running from the end of May through October, enjoy a collection of accessories and jewelry previously owned by Hollywood stars and other celebrities like Clark Gable, Danny Kaye, Howard Hughes, Eva Gabor, Faye Dunaway and more. You have to arrange a tour in advance to see their amazing collection. www.gia.edu/gia-museum
6. THE GREEN DRAGON MUSEUM!
Take a trip back in time and celebrate the founding of our country. Focused on colonial-American history, the museum features authentic original documents and reconnects us with the life, times, and still prevalent innovations and perspectives of those who shaped our country. Enjoy dinner or a drink at the restaurant next door to make it a complete adventure. www.greendragontavernca.com/museum/
7. TOUR THE CRAFTSMANSHIP MUSEUM!
Get your miniature fix at this unique Carlsbad museum. You can watch machinists at work and view hundreds of metalworking projects exhibiting outstanding craftsmanship at the small end of the size scale. Recommended for ages 12 and up (or younger with careful adult supervision). www.craftsmanshipmuseum.com/index.html
8. ART IN THE VILLAGE!
The 21st Annual Art in the Village will be held Sunday, August 11 from 9am to 5pm on four blocks in Carlsbad Village with art from over 110 artists. Enjoy live music on the TGIF Concerts in the Park stage, family-friendly art-making projects hosted by the Family Open Studios, and meet emerging young artists in the Student Art Pavilion. You can also visit eclectic murals and inspiring galleries in the Village all summer long, including VizArt Ink, NVA's Foundry Artist Studios, Lynn Forbes Sculpture and many more (be sure to check out the Carlsbad Art Wall at Senor Grubby's).  www.carlsbad-village.com/
9. ADVENTUROUS MUSIC BY THE BEACH…
…with the Carlsbad Music Festival! The 16th annual Festival takes place August 2-4 in the Village. Considered "one of the area's most innovative music showcases" (KPBS), the Festival features dozens of performances of creative music of all kinds. The weekend includes free indoor and outdoor concerts at various venues including St. Michael's and Army and Navy Academy, a beer garden, food trucks, an artisan market, and a pop-up art gallery. www.CarlsbadMusicFestival.org
10. FIND YOUR INNER ARTIST!
Pick up a set of watercolors and head down to the beach; stop by Carlsbad Village Music and buy a brightly painted ukulele and teach yourself a few chords; be brave and sing a karaoke song at Hennessey's. The arts are a sure way to bring peace and joy into your lives, so go out and express yourself!