5 Ways you can help Carlsbad businesses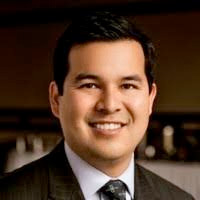 Matt Sanford
Economic Development Manager
City of Carlsbad

No doubt, 2020 has been a doozy of a year. The pandemic has upended lives in ways we never imagined. And for many Carlsbad business owners, it's been a disaster they couldn't have mitigated.
If there's ever been a time to support small businesses in Carlsbad, it's now.
That's precisely why we launched Gift Carlsbad (giftcarlsbad.com). This program lets you buy gift cards from Carlsbad businesses — allowing them to immediately collect on that purchase, instead of having to wait for someone to redeem it. It's one of the many ways we're helping Carlsbad businesses weather this epic economic storm. That's because we recognize small businesses truly are the backbone of this nation, and this community.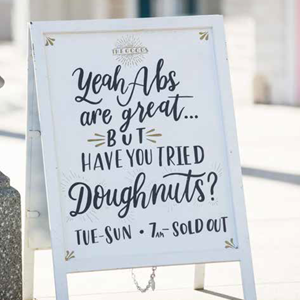 In fact, they account for 99% of our nation's businesses, according to the US Small Business Administration (SBA). And 65% of net new jobs  over the past 17 years are thanks to small businesses, according to SBA data. Carlsbad is home to about 7,000 businesses — 98% of which are small businesses. Collectively, they provide about 38,450 jobs in our community. If you'd like to join us in supporting our treasured local businesses, here are some ways you can help right now:
Go to the source
The restaurant industry has been especially rocked by COVID-19. The industry is projected to see a $240 billion revenue shortfall for 2020, according to the National Restaurant Association.
Ordering dinner from a locally-owned eatery is a surefire way to help. But think twice before you opt for delivery.
That's because third-part services like DoorDash and Grubhub charge restaurants, which means their razor-thin margins get even thinner. If your favorite Carlsbad eatery does offer its own in-house delivery service, go for it — and tip well.
Show some love
Social media plays a major role in helping businesses attract new customers. Help your favorite Carlsbad companies by 'liking' their pages and tagging them in your posts.
Also share their content on social media. Better yet, tag a few friends you think should also shop there. Sign up for their newsletters, and forward them to your friends. Lastly, leave positive online reviews — along with photos, if possible. All of this support costs nothing, but it helps tremendously.
Adopt a shop
In other parts of the country, communities have been organizing on Facebook and Nextdoor to 'adopt a shop' — a coordinated effort where everyone agrees to shop at one particular local business.
Typically, everyone agrees to shop there once a week, with no spending minimum. Everyone in the group is encouraged to share their experiences and purchases via social media, giving the business a nice publicity perk.
Send good cheer
During these days of lockdown, it's easy to feel isolated. Lift the spirits of your friends and family by dropping-off a festive treat, from your favorite Carlsbad shop, of course.
After all, nothing brightens quarantine like a surprise dozen cupcakes on your doorstep — or a cheery bouquet, or even a six-pack from a local brewery. However you do it, you'll be creating much-needed social connection and helping local businesses in the process.
Get the merch
When you do pop into our local businesses, look at the walls behind the register. You'll often see they are selling t-shirts or ballcaps promoting their businesses. Buy the merchandise. It's yet another way you can support them. Also, sporting a t-shirt from your favorite Carlsbad pizzeria, boutique or brewery is a walking advertisement for them, which is an added benefit. Not to mention displaying your Carlsbad business pride is always in style.