A resilient community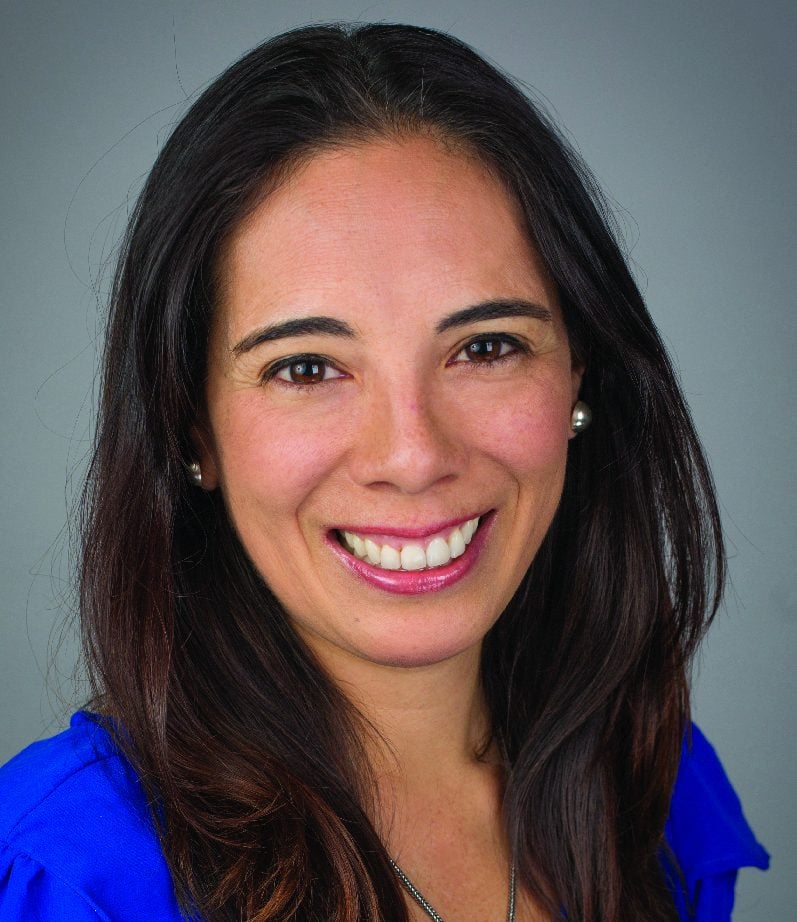 CAROLINA ALBAN-STOUGHTON
Director of Communication & Engagement 
CARLSBAD CHAMBER OF COMMERCE


Last month, as the world watched in horror how the novel coronavirus disease named COVID-19 was spreading from China, to Europe to the community of Kirkland in Washington State, San Diego County and California public health officials quickly established social distancing measures to try to contain the virus. While the first orders included limiting mass gatherings, it wasn't very long before all restaurants and bars, gyms and many other businesses had to close their doors. This devastating situation has impacted the business community particularly hard. In the middle of this dire context, many businesses are already looking for ways to survive past the "sheltering in place" order – some through financial assistance that's being made available and others by adjusting to this ever-changing situation the best they can. 
ADAPTING TO A HARSH REALITY
From an increase in take-out and curbside pick up services to free live fitness classes and offering banner discounts for restaurants, it's been inspiring to see how many members of our business community have responded to the "new COVID-19 normal."
Carlsbad Ranch Market
owner, Vince Grillo, learned about Governor Newsom's sheltering in place directive online. His first thought was, "Is this really happening?" Grillo, who has been operating this Carlsbad store in a parking lot off Paseo del Norte for more than 30 years, had already seen a surge in customers even before the restaurants were ordered to close. "People were buying anything they could that would sit in their pantry at home."
While grocery stores are considered an essential business, Grillo is not cutting corners when it comes to the safety of his customers and employees. "So I had just canceled my online ordering platform last month (bad timing). But we are offering curbside  pick up. We shop for you and deliver to your car. Customers can call in their  order, yes call in. I like the personal interaction of talking over the phone rather than online ordering." For Grillo, offering this type of service was a no-brainer. "I am thankful for the business my customers have given  me. So now I am giving back in the way that I can by staying open for my customers during this stressful time."
FROM DINING IN TO TAKING OUT
There is no doubt that restaurants and bars were the first ones to feel the hardest impact of the public health directives – many of them being forced to first, reduce their sitting capacity by 50%, to then being asked to close. "I can't say that I exactly saw it coming but it wasn't a surprise," said Co-Founder of
Señor Grubby's
, Justin Jachura, who had to make the difficult decision of laying off 35% of his staff, due to the closing of one of Grubby's affiliated restaurants.
Fortunately for Jachura, this popular Carlsbad Village spot had already been somewhat prepared for a to-go/take-out only scenario. "It's a good amount of our income already. So it was a fairly easy adjustment. The hard part was keeping up with the rules by the day." Jachura mentions that what has helped Grubby's stay open is that they are now allowed to sell cocktails to go – something they had never done before. "That's part of the ABC (Alcoholic Beverage Control) restaurant relief – whatever you did inside, you are allowed to do now to-go." Jachura jumped at this opportunity and is currently offering 2×1 in all their cocktails. "To-go cocktails have helped business sales for sure."
In the middle of the chaos, Señor Grubby's is still committed to continuing giving back to his community through its fundraising Wednesdays, also known as #WeCareWednesday. "During this time we decided to do a dinner for four, family dinner giveaway up to $100 of value on Wednesdays. That way we can help one family a week to get a meal." He adds that for those who win, can pay the bill and give their dinner to another family, Grubby's gives them a $25 give card. "During these times I tend to try to find the positive in it. And the positive right now is for people to take advantage of the time that they have with their family, their children, parents, that they normally would not have."
BUSINESSES HELPING BUSINESSES
In an effort to aid restaurants through the transition from in-house dining to take-out only, while remaining operational,
AlphaGraphics Oceanside
didn't waste any time doing what they are best at. "We've been actively reaching out to restaurants to offer 20% off on customized banners and takeout menus. We can customize banners to the services they are offering," said AlphaGraphics Oceanside owner, Tom Guminski. "We are also offering same-day signage and printing services that we can deliver as we know this is a critical time, and have extended our hours to be available on weekends."
The company has also been doing blog posts that are aim to help restaurants re-market themselves. Guminksi says they also want to make sure essential businesses such as transportation, public works, grocery stores and specially healthcare, have everything they need to continue to function the best they can. "For healthcare, we are offering pressure-sensitive wayfinding signage, COVID-19 informational displays, temporary interior and exterior signage, testing station canopy kits, floor graphics, and anything else they may need for communication and operations. We've seen medical centers with an increase in informational displays to easily identify designated check-in areas, testing areas, important safety guidelines, and procedural changes in common areas."
When Guminski realized that businesses were going to start shutting down to prevent the spread of COVID-19 he was heartbroken. "It's certainly unfortunate and we wish it was different." In the meantime, he will continue to do his part to facilitate other businesses to continue on. "We are still open and here for our clients in this time of need." 
AN ESSENTIAL BUSINESS STRUGGLE
JDog Junk Removal & Hauling in Vista
is considered an essential business because their services help maintain "the safety, sanitation, and essential operation of residences, transportation, energy and communications" while ensuring "the effective removal, storage, and disposal of residential and commercial solid waste," says JDog Junk Removal & Hauling Vista President, Jon Moore.
However, being in this category is not a guarantee that things can be better. "This pandemic has slowed us down to a halt.  Our scheduled jobs called in to cancel," says Moore. "Luckily the Carlsbad Chamber sent out information on how to help your employees and business.  I had all my employees sign up for EDD because there was no telling how many hours they would get. "
With more hours to spend at home, those moving forward with their spring-cleaning plans should find in Moore's company the perfect partner to pick up what's being discarded. "We wear chemical goggles, face masks, latex gloves under our regular work gloves and stay 6ft away from customers.  At the end of each job we email the invoice for the customer to pay online to ensure there's no contact."
Moore has also adapted his company to offer an extra service for people in need. "If you can't get to the store we'll shop for you and bring you the groceries, take you to an appointment, get food and such.  It's not a lot, but if we are able to help just one person it's worth the time and money I put into it."
IN HOME WELLNESS
"We decided to close our doors on Monday afternoon March 16, right after the recommendation to eliminate gatherings of 10 or more people," said Owner and General Manager of luxury boutique fitness and yoga studio
Fortis Fitness Strength Training & YOGALUX
, Adam Jacobs. "The first two thoughts that came to my head were 1. What will all of our employees do, many of whom live paycheck to paycheck and rely on our compensation. 2. What about all of our members, people who rely on us to take their mind off of everything going on in their daily lives and get an hour back to themselves."
While trying to decide his next steps, Jacobs made the commitment to continue to pay his staff as though they would still be operating. At the same time, he realized the importance for people to try to stay healthy while "sheltering in place." "We are also very proud to be able to offer FREE online fitness and Yoga classes to anyone in our local community, region, and world; currently on Instagram Live and Youtube. We want to give this free because it is important that even though many people are stuck inside, we can provide them that hour back to themselves, a little bit of normalcy, and a good sweat! Our instructors and personal trainers have embraced this new format and are so happy to be able to provide this service!"


All the companies mentioned in this article offer just a very small glimpse at how the business community is responding to the current pandemic. For more information on other businesses please go to: carlsbad.org/local-business-resources-during-covid-19/ and carlsbad.org/carlsbad-restaurants-during-covid-19/