California Watersports Summer Youth Camps
Located on the Carlsbad Lagoon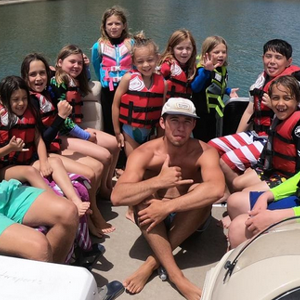 With so much "screen time" this last year, Camp H20 Extreme is more important than ever! Sun, sand and water are on the menu every day!
This summer we are looking forward to many fun activities such as: stand up paddle boarding, kayaking, pedal boating, swan boats, beach games, and boat drives on the pontoon boats, mini boats, speed boats and much more. Each activity will be supervised by a well-trained and knowledgeable instructor, providing the perfect experience for people of every skill level in a safe and controlled environment.
Each camp runs Monday through Friday from 9 am to 2 pm for one week. We will be hosting 10 one-week camps. The first week is June 7th through June 11th. Camps will then be held for the following 10 weeks.
Each Monday starts a new camp
All camps have limited openings on a first-come first-served basis, so sign up soon! The cost per camper is $395, but it will be money well spent! Age range for campers is 6-14. All campers must know how to swim.
If you are still not sure that Camp H2O Extreme is just the right camp, come by and visit us for a few hours and we will show you the wide array of activities and friendly service. We are open every day.
With all the fun and exciting activities we have planned there is no better way to spend the summer than at Camp H2O Extreme!