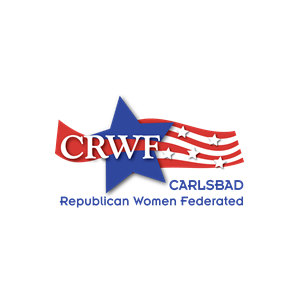 On Tuesday, January 26th, The Carlsbad Republican Women Federated (CRWF) club welcomes two outstanding speakers. Acclaimed author and speaker, Tom Del Beccaro, will present an overview of the Recall Gavin Newsom campaign. 2020 Congressional Candidate, Brian Maryott, will provide an evaluation of our strengths and weaknesses in the November 2020 election and recommended improvements for 2022.
Tom Del Beccaro is an author, speaker as well as columnist for Fox News, Fox Business and the Epoch Times. He is the former Chairman of the California Republican Party and is author of two historical perspectives, The Divided Era and The New Conservative Paradigm. He currently publishes daily commentaries at PoliticalVanguard.com.
Del Beccaro is best known for his insightful commentary and public speaking on topics ranging from foreign policy to economic reform. Tom has a unique ability to place our current times in the broader sweep of American and World history. Currently, Del Beccaro is chairman of the RescueCalifornia.org political action committee that is supporting the recall of California Governor Gavin Newsom.
Brian Maryott is a conservative businessman and former Mayor of San Juan Capistrano. He ran for Congress to restore common-sense representation to the 49th Congressional district.  Maryott is a Certified Financial Planner – he spent the majority of his career helping hundreds of individuals and families save for a rainy day, send their kids to college, retire with dignity and invest in their future. He steadily grew his planning business and was eventually promoted to Senior Vice President of his company where he helped manage hundreds of employees and billions in client assets. As our national debt continues to grow, Brian's financial background and commitment to sound growth and fiscal stewardship is needed in Congress now more than ever.
Carlsbad Republican Women promotes local Republican candidates and conservative issues. Our program begins at ­­­­11:00 a.m. on January 26th. For more information and the link to attend the ZOOM meeting, please email Ann at [email protected] Check out CRWF at www.CarlsbadRepublicans.com.