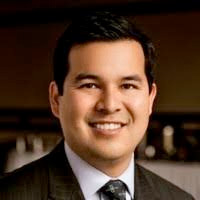 Matt Sanford
Economic Development Manager
City of Carlsbad 

"You're on mute."
I'm willing to bet that was the most uttered phrase of 2020. Video conferencing and all its gaffes have been a hallmark of remote working.
The pandemic, in fact, has pushed us all to new heights of online usage. Zoom saw its daily users jump from 10 million to 300 million. Netflix added 26 million subscribers in the first half of 2020 — nearly as many as all of 2019. And Amazon just claimed its biggest holiday season yet.
The data underscores how much we've relied on technology to keep us supplied, informed, engaged and entertained during this pandemic.
Here in Carlsbad, several tech companies have stepped up to keep us connected during this 'next normal.' Here are some to the ways they're making that happen:
Leveling-up logistics
As online shopping has skyrocketed, companies have scrambled to keep up with demand. Supply chains are under new strain. Carlsbad-based ShipCalm has kept pace, helping retailers quickly scale by managing their logistics with real-time data.
ShipCalm's technology integrates into online stores, allowing the company to ship orders on their behalf. ShipCalm then provide real-time data for tracking, ensuring the supply chain runs smoothly from purchase to doorstep delivery.
Before the pandemic, the e-commerce companies served by ShipCalm accounted for about 12 percent of total commerce in the US. In one quarter, that jumped to 17 percent. And from February to July of 2020, the company saw a 169-percent jump in total business.
It's worth noting that even after the pandemic subsides, experts predict in-person shopping and e-commerce will harmonize through things like in-store demonstrations that can be viewed online.
Enhancing education
Nearly 93 percent of families with schoolaged children have turned to online learning during the pandemic, according to research from the US Census Bureau.
But online learning is not just for children. Droves of adults are using the extra downtime to learn new skills online.
Knowledge City — an online training company in Carlsbad — has seized upon that, offering free job skills courses. In the wake of massive layoffs, the company designed this program in hopes of helping anyone who has lost their job or small business to the pandemic.
There are courses in business, technology and safety — and are collectively designed to teach some of the key skills recruiters look for, including communication, adaptive thinking, emotional intelligence, and productivity.
Boosting bandwidth
More than 75 million US homes and businesses depend on their internet connection every day. And as their collective usage has steadily climbed during the pandemic, network providers are working around the clock.
Carlsbad-based Viasat has seen a 30 percent uptick in its online usage, prompting it to swiftly optimize its network. Viasat delivers its internet service through some of the most powerful satellites in space. And still, it is already investing billions of dollars more in its next-generation satellite networks.
Keeping people connected to the internet is especially important to Viasat because it serves rural populations that often have few or no other options. That includes homes and small businesses.
In an extra effort to support small businesses, Viasat launched a grant program, which to date, has helped several family-owned businesses impacted by the pandemic.
Regardless of what type of challenge it is, Carlsbad companies are leading the charge in keeping us connected. ShipCalm, Knowledge City, and Viasat are three examples of the many Carlsbad companies innovating solutions to rapidly evolving problems.