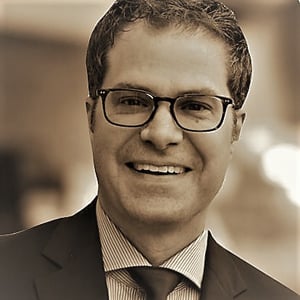 OCEANSIDE, CA –
Frontwave Credit Union
is proud to announce that its Chief Marketing Officer, Todd Kern, has been selected as one of 23 credit union leaders to join the latest cohort for Filene Research Institute's i3 Program.
The Filene i3 Program is a 2-year innovation leadership program that equips top credit union professionals with the mindset, tools, and network to lead and shape the credit union of the 21st century. Participants work in cross-functional teams to explore and address some of credit unions' most pressing challenges. The ultimate goal of the program is to build leaders who change lives by driving innovative initiatives that bring about new products, processes, and business models that strengthen credit unions and their Members' financial well-being.
"It's an honor to be selected for this prestigious program within the credit union industry," said Kern. "Innovation and excellence are core values for us here at Frontwave Credit Union, and I am excited to work with fellow leaders in the industry to discover and build transformative solutions that can not only help our Members, but also help strengthen our industry and local communities as a whole."
Now in its 16th year running, the Filene i3 community counts more than 260 credit union leaders across North America amongst its ranks. To learn more about the program, visit
filene.org/i3
.
####
About Frontwave Credit Union
Frontwave Credit Union is a member-owned not-for-profit financial institution serving San Diego, Riverside, and San Bernardino Counties. Frontwave Credit Union provides a portfolio of financial products and services including checking and savings accounts, auto loans, mortgage loans, credit cards, home equity loans, and financial planning. Forged in 1952 as Camp Pendleton Federal Credit Union in Oceanside, California, Frontwave has grown from 8 civil service employee members and $40 in assets to more than 100,000 members and more than $1 billion in assets. Frontwave Credit Union was voted San Diego's Best Credit Union and Best Mortgage Company in the 2020 San Diego Reader "Best Of" Readers Poll, and is continuously recognized as a best place to work in Southern California, winning the Peter Barron Stark Award for Workplace Excellence again in 2020. To learn more, visit
frontwavecu.com
.
MEDIA CONTACT:
Amber Gabrenas
Marketing Communications
Frontwave Credit Union