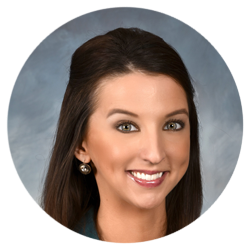 Kathleen McNary
Director of Corporate & Member Relations
Carlsbad Chamber of Commerce


As we all know, the past year was a bit funky. The Carlsbad Chamber does not know where it would be without its volunteers. During a time where there has been a lot of difficult, complicated, and unpredictable events, it is breathtaking the positive response, action and support provided by many. We, at the Carlsbad Chamber are fortunate. Members of the Chamber tend to be people who are very involved in the community and have an interest in taking actions to ensure we are working together during these tough times.
In the Carlsbad Chamber's 97 years, we have been hosting Volunteer Recognition Awards for many of them. Last year with the COVID restrictions, we hosted the show in a super fun, well dressed, Zoom event. Wearable decorations were provided to those who participated.
Thank you to ALL who have been attending and working to find new ways for the Chamber members to support each other and grow businesses during this time. You all deserve an award, and we are incredibly grateful for your efforts.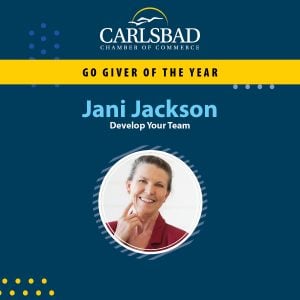 Committee Honorees included:
Other Awards included: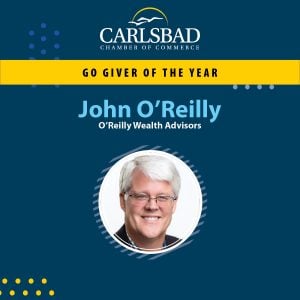 Committee Chair of the Year: Teresa Acosta, Acosta & Partners – for her leadership at the Government Affairs Committee: This award goes to that committee chair person who goes above and beyond the normal call of duty. In 2020, Teresa Acosta was the "co-chair" of the Government Affairs Committee (GAC). But when our chair person had family medical issue, Teresa stepped up, never missed a beat, and did a phenomenal job of leading our very active GAC through its most engaging year on record. Thank you for your commitment Teresa.
Rookie of the Year: Juan Velasco, Scale My Profits, and Morgan Cohen, GoBe Rewarded Marketing Agency: The Chamber is blessed to have many new members join our organization each year. From the hundreds of new members and new staff for our existing members, two individuals stood out this year and earned the title "Rookie of the Year." Juan Velasco, from Scale My Profits, joined the Chamber in the summer of 2020. He got engaged immediately by attending events, hosting webinars and speaking publicly for struggling businesses during the shutdown. Morgan Cohen joined the team at GoBe Rewarded last spring, and she immediately jumped into everything going on at the Chamber. She was present and engaged in our virtual networking forums our young professional group and assisted the Chamber with a free website assessment to help maximize our reach. Thank you for the time you both put in!
GoGiver Award: Jani Jackson, Develop Your Team and John O'Reilly, O'Reilly Wealth Advisors. This award is based on the philosophy of the book "The Go-Giver" by Bob Burg and David Mann, which teaches that when you focus on giving instead of receiving, the rewards are greater in the end. The Chamber created this award years ago to recognize the people who have lived this philosophy in their Chamber involvement! Jani Jackson of Develop Your Team and John O'Reilly from O'Reilly Wealth Advisors were poster children for this award in 2020. Both made huge individual contributions to the Chamber as the Chamber had to adapt and innovate into uncharted territories. Whether it was Jani facilitating numerous online networking events or John calling untold number of Chamber members to "check in", both displayed the core GoGiver philosophies. Thank you to each of you for the Impact you made!
Chamber Champion: John Biethan, Imagine Podcasting: This award goes to one deserving of praise, reward, and recognition for championing the Chamber above all else. By unanimous vote, the 2020 Chamber Champion was John Biethan of Heard Not Seen Media. When the coronavirus altered all events as we knew it, John became a personal consultant to the staff on all facets of our pivot. He virtually held our hand through our transition to virtual networking, virtual award show, virtual community-wide events, man-on-the-street promotional videos and much more. When we needed a piece of equipment we couldn't afford, he loaned it to us. When we needed to learn how to develop a new process, he'd teach us and send back-up YouTube videos for support. When we needed to hand off certain committees due to limited bandwidth, he stepped in. Thank you John. It is difficult to imagine how we would have survived 2020 without you!