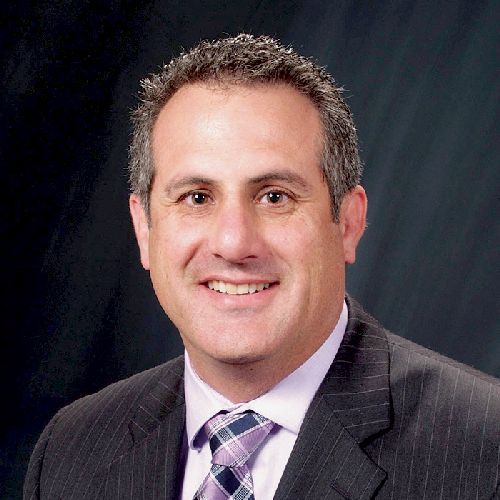 Matt Leonard
Chair of the Board
Carlsbad Chamber of Commerce

At the Chamber's CBAD Awards held In May of 2020, the Mitchell Thorpe Foundation earned the Nonprofit of the Year award. I had an opportunity and the privilege to speak with the founders, Brad and Beth Thorp, and learned more about the past, present and future of their foundation.
The Mitchell Thorp Foundation was created in 2009 after their son Mitchell (18) succumbed to an unknown illness after a 5-year battle to diagnose and treat him. To this day the cause of his illness is still unknown. Mitchell was described by his parents as a "radiant light", and from this tragedy the Thorp's set off on the mission of "supporting families whose children suffer from life-threatening illnesses, diseases and disorders by providing financial, emotional, and resource support to their desperate situation." Their purpose is clear: "while we cannot cure a child, we can help families endure, and bring hope to their desperate and heartbreaking journey."
Today's COVID-19 reality has been very difficult for Brad and Beth and the Mitchell Thorp Foundation. The Thorps are accustomed to visiting the families they support. Their greatest challenge is not being able to walk through the difficult journeys in person with them and to let them know they are not alone. The financial and emotional toll that a family battling with a life-threatening illness of a child can be devastating. 24/7 care and hardship become a way of life. Something that makes Brad and Beth very proud is the fact that 100% of the families they have supported, have not ended in divorce or separation 78% statically do. They have helped reduce the family's medical equipment costs by 50%. They pay the vendors directly and provide advocacy services for the family and the hospital. So, the only thing a parent needs to worry about is caring for their child.
The other challenge this year has been the inability to hold their signature events. Each year they host three major events. A "Warrior Spirit 5k Run/Walk Family Festival", a "Pillars of Hope Grand Slam" event thorough a partnership with the San Diego Aviators, and a "Grand Slam for Mitchell" baseball tournament. In February 2020 they were able to complete the 5k but their other two events have been cancelled. The next event for the Mitchell Thorp Foundation will be their Warrior Spirit 5k, starting February 6, 2021. The event is being planned as a virtual event and you want to be sure to get involved as a participant, create a team, or sponsor please visit: www.warriorspirit5k.org for more information.
The Thorps look forward to returning to normalcy post COVID-19 to support and visit their families. They recently had a chance to do a drive through visit for a family in San Marcos whose 7-year-old daughter is still in treatment. This amazing young child held a drive-through lemonade stand and raised $3,000 dollars. What touches Brad and Beth's hearts is that this child that they have lent support to, donated part of her proceeds back to the Mitchell Thorp Foundation. How amazing is that!
Congratulations again to the Mitchell Thorp Foundation for being selected as the Nonprofit of the Year. This holiday season, we hope you will consider supporting them so they can continue with their very important mission.