Holiday Deals in Carlsbad
Premium Deals:
Amai
(online) HOLIDAY SPECIAL: Edible Oat Bran Cup Carton – 20 gift boxes (10 cups per box)- $220. Save over 20% + Free U.S. Shipping or same day local delivery in North County San Diego! These edible cups make the perfect unique gift this holiday season! Each carton ships with 20 pre-packaged gift boxes containing 10 – 3.7oz cups sealed in a freshness sleeve. At a price point of only $11 each, this makes a great gift for that eco-minded friend, business associate, health conscious relative, or person who has everything! These eco-friendly, all natural edible oat bran cups are perfect for an espresso, macchiato, hot cocoa, or any beverage, hot or cold. They can also be used for yogurt parfaits, fruit cups, and small desserts. The cups taste like a waffle cone only not as sweet, contain no artificial preservatives or sweeteners, no GMO, are dairy, soy, and nut free, and 100% vegan!
See more
.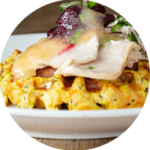 Beach Plum Kitchen
(6971 El Camino Real, Ste. 203, Carlsbad) open for business 8-1 pm. Promoting a Christmas Breakfast Meal Kit with everything you need to make the perfect Christmas breakfast at home. Pre-order by Dec 23 for pick up Dec 24th. Gift card promotion going on. For every $25 spent on gift cards, we'll give a bonus card of $5.
See more
.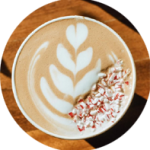 Bird Rock Coffee Roasters
(2656 Gateway Rd., Ste. 150, Carlsbad) Open 7-4pm daily. We have a new Burrito Line that launched and some homemade salsas to pair with them. We also have Holiday Bundles for sale that include bags coffee and drink or brew gear. Check our Instagram page, it will have all the latest updates.
See more
.
Black Rail Kitchen + Bar
(6981 El Camino Real, Ste. 103, Carlsbad) open for business 4 – 7 pm. Offering free delivery within a 3 mile radius, plus discounted wine/beer/cocktail specials. Gift card promotion going on. For every $25 spent on gift cards, we'll give a bonus card of $5.
See more
.
Boxxconnect
(online) is offering a 20% discount for first time purchase for any of our gift box collections, order as many as you like and get 20% off with coupon code: FIRSTPURCHASE. Just log on to
https://giftboxx.boxxconnect.com
to start shopping!
Community Resource Center's Resale Store
(1065 Carlsbad Village Drive, Carlsbad) is open and adhering to safety guidelines to limit shoppers to no more than 20% of capacity. The store is open Monday – Saturday from 10 AM – 5 PM. Your purchases support Community Resource Center and our mission to help those who are hungry, homeless and hurting in our community.
See more
.
Dream Dinners Encinitas
(online) is open and continues to prepare meals for our guests with no added service fees. As the Original Meal Prep Kit – We take care of all the shopping, chopping, prep and clean up. And you can cook delicious homemade meals for you and your family at home in 30 minutes or less. For new guests we offer a "Meal Prep Starter Pack" which includes 6 medium meals (each meal serves 2-3 people) for $99.99. This is a great way to try Dream Dinners at a discount of 30%. We offer delivery for a nominal fee as well as free curbside pickup. You can order online and select the Meal Prep Starter Pack.
See more
.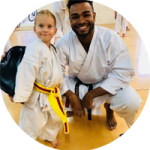 Goju Karate Center
(300 Carlsbad Village Dr., Ste. 110A, Carlsbad) We are offering an Introductory program which includes 2 classes and the uniform for $19.95. We are currently offering one outdoor class per week and virtual classes. Call or text: 760 583-4191.
See more
.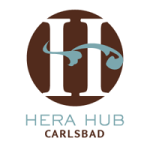 Hera Hub Carlsbad
(5205 Avenida Encinas, Ste. A) We are open 24-7 for our members and can accommodate small companies with teams/employees who can use our open coworking spaces, hourly meeting rooms/private offices, conference room, mail handling/business address, and more:  Flexible coworking + remote workspace; Individual, partner, and team membership plans available; Private meeting and conference rooms available to rent hourly;  24-7 access;  Business address + mail handling services;  Part-time private offices;  Business support and community; for female entrepreneurs and small business owners; Chamber Discount through 1/15: $99 Initiation Fee Waived.
See more
.
JDog North County
(online) We are operating in full capacity. We continue to provide free, no-obligation estimates and 10% Curbside Pickup (no-contact junk removal) where the customer places all of their items outside near the curb. Also, we are picking up Christmas trees at no charge along with their junk removal service. We also are continuing to provide discounts for Active Military, Veterans, Police personnel, and first responders.  We can be reached at: 760-291-8917.
See more
.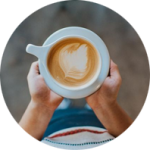 Leap Coffee
(5611 Palmer Way, Ste. D, Carlsbad) We're taking all the extra careful precautions to make sure that tables are properly distanced, and thoroughly sanitized between uses, to make sure our dining experience remains as safe as possible for all our guests and staff. Monday-Saturday 7am-2pm Sunday 8am-2pm Our kitchen is open and we are stocked everyday with Pastries. Call in your order to 760-448-6167, we can carry out to your car. Online ordering is coming soon. Retail coffee bags can be purchase in the cafe or online. Gift cards available too. Check Instagram for specials we run. Tuesdays, all coffee is BOGO 25% off iwth code: Tuesday.
See more
.
Lotus Sustainables
(online) We are welling to offer 30% off coupon on our Lotus Trolley Bags to our community. Discount code: ShopSmall30.
See more
.
Macy's Carlsbad
(Shoppes @ Carlsbad) At Macy's we are offering Curbside & Same Day Delivery as an option for customers. We also offer Buy On Line and Pick up in Store.
See more
.
Orangetheory Fitness Carlsbad
(1820Marron Road Ste. 104, Carlsbad) We are open, running classes outdoors at full capacity.
See more
.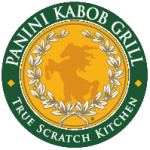 Panini Kabob Grill
(2622 Gateway Rd, Ste. 100, Carlsbad) On all orders guests will enjoy these discounted prices on our most popular menu items below. We have slashed our prices to the same prices we had had on these items from over 10 years ago:  Chicken Kabob -$9.99; Family Combo (2) $19.99; Family Combo (4) $39.99. Additionally, for the holidays, we are also doing a promotion on eGift cards. For every $25 in eGift cards purchased, you get a $5 eBonus card. For every $100 in eGift cards purchased, you get a $25 eBonus card. And lastly for the holidays, we will be open on 12/24 until 6 PM and closed on 12/25. Otherwise, we are open regular business hours 10am-9pm Mon-Sun.
See more
.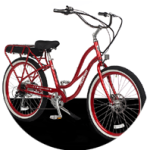 Pedego Carlsbad Electric Bikes
(2978 Carlsbad Blvd Ste. 130, Carlsbad) We are currently offering $300 off select new ebikes.
See more
.
Precious Petals Clothing
(555 Grand Avenue, Carlsbad). is open with a full sale rack with items discounted 40% off.
See more
.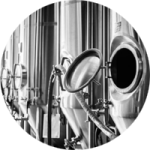 Pure Project
(2825 State Street, Carlsbad) we are offering 4 crowler or growler fills for the price of 3 currently and Sun-Monday we have a crowler of the day that is 50% off ad changes daily. It gets listed daily on our Instagram stories for @pureatthevillage.
See more
.
RAM Enterprises International
(online) I have an Amway business and would be happy to provide any products that you can use in the home to clean and do laundry so that you don't have to go to the store and buy them. If anyone is interested they can email me at
[email protected]
or call me at 760-518-6745 and I would be happy to send them a catalog with the product and the prices. I do not charge for shipping.
Rare Find
(online) is currently offering the Energy Leadership Index (ELI) Assessment for $199 through the end of this month (regularly $299). Includes: access to online assessment, custom analysis by Robyn (ELI Master Practitioner) and 90 minute personal debrief session via phone or Zoom.
See more
.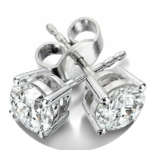 Redmond Diamond Center
(2888 Loker Ave. E, Ste. 222, Carlsbad) We are open until Christmas Monday to Friday 10am – 5pm and Saturday from 10am to 4 pm.After Christmas back to regular hours. Monday to Friday 10am to 5 pm. Holidays sall until the end of December. 20% to 30% Off all jewelry in stock.
See more
.
Reveal Brand
(online) Shop Local! Holiday Sale! 50% most merchandise.
See more
.
Richard Walker's Pancake House
(2656 Gateway Rd., Ste 140, Carlsbad) is still open and we will never, ever give up.
See more
.
Sunset Bay Candy
(online) now offers our handmade candies on line and we can ship anywhere in the contiguous U.S. Phone: 760 295-2833.
See more
.
Tinleaf Fresh Kitchen
(6985 El Camino Real, Ste.108, Carlsbad) open for business daily 11:30 am – 8 pm. Promoting a Christmas Dinner with beer/wine/cocktail specials available! Pre-order by Dec 23 for pick up Dec 24th. Gift card promotion going on. For every $25 spent on gift cards, we'll give a bonus card of $5.
See more
.
Trove Marketplace
(2832-B State St., Carlsbad) open 10-5 daily.
See more
.
Windsor at Aviara
(6610 Ambrosia Ln. Carlsbad) We're currently offering self-guided and virtual tours for any prospective residents.
See more
.
The Wishing Tree Company
(online) has a holiday special that saves $20 on Garden Tree and Patio Tree gift packages. Order online – Promo code JINGLE2020.
See more
.




Other Deals:
Adore Boutique of Carlsbad (2744 Carlsbad Blvd., #106, Carlsbad). We are open seven days a week. We have several Christmas sales going on throughout the store. We are a small business collective and represent over 30 little local businesses all under one roof. Thank you for supporting local! See more.
iFLY Oceanside
(3178 Vista Way, Oceanside). The best deal of the year has launched. HOLIDAY OFFER — SAVE UP TO 40% The Exclusive Gift – 4 FLIGHTS SHARED BY 2 PEOPLE The ultimate gift to blow every other gift away! This premier 4 flight package can be shared by up to 2 flyers and includes high flights plus videos for the most amazing experience. Give the only gift they'll remember this year.  4 Flights Shared by 1-2 people.
See more
.