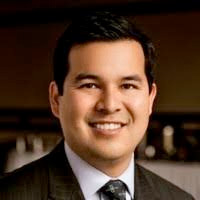 Matt Sanford
Economic Development Manager
City of Carlsbad 

After a hard year, the renewal of this springtime feels especially welcomed.
Carlsbad's economy is showing signs of resilience, too. In particular, the manufacturing industry is projecting some promising growth, even in the wake of COVID. A new study by Innovate78 spotlights these strong points. Here are the key takeaways:
The manufacturing sector is bearing fruit, big time
Collectively, the manufacturing industry in North County has an enormous economic impact on the regional economy, totaling $18 billion annually. That accounts for more than seven percent of San Diego County's economy.
Manufacturing in computers and electronics is providing the most jobs within this sector. It accounts for 12,746 jobs — nearly one-third of all manufacturing jobs in North County. What's more: there's a projected job growth of nearly six percent over the next five years.
Many manufacturers are deepening their roots
In many ways, COVID has ramped up the demand for manufactured goods, especially in the life science field. As a result, many have expanded their operations.
Case in point: here in Carlsbad, Argonaut Manufacturing Services — a leading contractor for life sciences, diagnostic, and biopharma organizations — is steadily expanding. As I write this, the company has more than a dozen open job opportunities.
And many manufacturers are planning to expand into bigger spaces. In its study, Innovate78 found that most surveyed (58 percent) expect an increase in their physical space going forward. As a city with ample industrial space, this is great news for Carlsbad.
The future is rosy for the manufacturing sector
The manufacturing industry has enjoyed 15 percent job growth over the past five years, according to Innovate78's research. In 2020, the pandemic did take a toll, resulting in one percent job growth among the firms surveyed – a pace that lags previous years. But still, the study concludes, "all indications are that manufacturing is poised to return to its pre-pandemic growth."
In Carlsbad, we're excited about the emerging manufacturing trends taking root here. Notably, there's a budding cluster of gourmet food and beverage producers. This includes popular foodie companies like Bitchin' Sauce, Chuao Chocolatier, Buddha Teas and KonaRed coffee. In true Carlsbad fashion, we're setting business trends.
No doubt, our local manufacturing industry is ripe with opportunity. I encourage you to visit manufacturing.innovate78.com to review the complete study. While we still have a long road to complete economic recovery, the data captured here is promising. And I think we can all agree, that's an encouraging sign at any time, and especially now.
 The report was authored by San Diego Regional EDC, the managing entity of Innovate78.