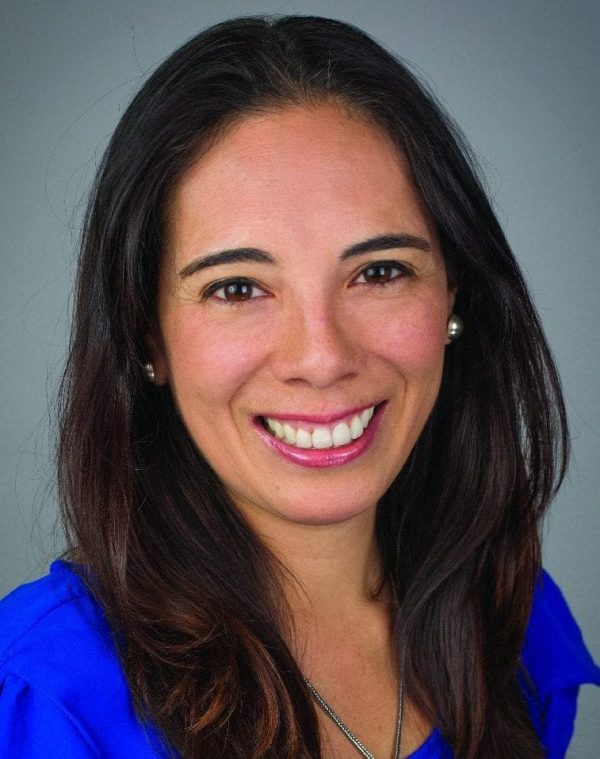 CAROLINA ALBAN-STOUGHTON
Director of Communication & Engagement 
Carlsbad Chamber of Commerce
At the beginning of last year, the Carlsbad Chamber of Commerce set on a journey to become certified as a green business by the Carlsbad Green Business Network (CGBN). Partnering with City of Carlsbad Climate Action Plan Administrator, Mike Grim and Carlsbad Green Business Program Director, Timaree Nelson, the Chamber outlined a plan to meet an ambitious goal of achieving this recognition by April 2020. But then, COVID hit.
As the organization scrambled to reschedule events, cancel others, move into the online space and adjust to remote working, some things were clear: energy consumption at the office would decrease, there wouldn't be much need to order supplies, water consumption would be minimal, and remote working would save staffers and visitors commuting gas. This immediate and forced changes, made the Chamber realize that becoming officially green was no longer a difficult hill to climb – it was just common sense.
In many ways, the Chamber was already "green." Since the creation of the Chamber's Sustainability Committee (now Green Business Committee) back in 2008, the Chamber's commitment to environmental stewardship has materialized through Eco-Tours, Green Business Expos and other educational programs offered to members and the community in general. However, it was time to make all those efforts official, and that's why this year, we picked up where we left off. Guided by Nelson, the Chamber made significant changes. Among them, soliciting solar quotes from three different Chamber members to explore the installation of solar panels at the office, purchasing low to non-toxic janitorial cleaning products, ordering paper products (copy paper, bathroom paper, etc.) that are at least 30% post-consumer recycled content, promoting smart driving among staff and more.
"Getting the Carlsbad Chamber of Commerce certified this March was a great experience. We thoroughly enjoy working with businesses that are eager to do their part and learn more about their environmental impact," said Nelson, adding that she hopes this will be an example for other businesses to seek the same recognition. "It was vital to the Carlsbad Green Business Program to get the Chamber certified, as it is a focal role in this business community. They both connect businesses to each other and to the community, and for them to become one of our first five certified businesses is an act of leadership. As we emerge from these trying times, we hope that other businesses will follow their lead and take the initiative to become greener."
According to Grim, joining the Carlsbad Green Business Network has many benefits. It provides businesses the opportunity to market themselves as an environmentally friendly business that cares about the local community, and it helps them gain access to promotions, financing and rebate programs that can help them go and stay green. "We're excited and thankful to have the Chamber as a partner in the CGBN," said Grim. "Their support in promoting the program and taking a leadership role as our fifth certified business is crucial to the program's ongoing success. It's an excellent example of how we're furthering the Community Vision's Core Value of Sustainability through public-private partnerships."
With this achievement, the Carlsbad Chamber of Commerce becomes the first Chamber in the San Diego area to get the Green Business Network certification, joining a select group of Chambers in the entire state of California, who have gone through the same process. "We are very excited to complete the process for our Green Certification," said President & CEO of the Carlsbad Chamber, Bret Schanzenbach. "We were on the path to complete this a year ago and then COVID sent everything sideways. Our whole team is thrilled to have re-engaged in the process to achieve this certification."
The City of Carlsbad and the Carlsbad Green Business Program will have a booths at the 2021 Green Business Expo. If you are interested in learning more about the program or getting certified, visit them on Wednesday, April 21.