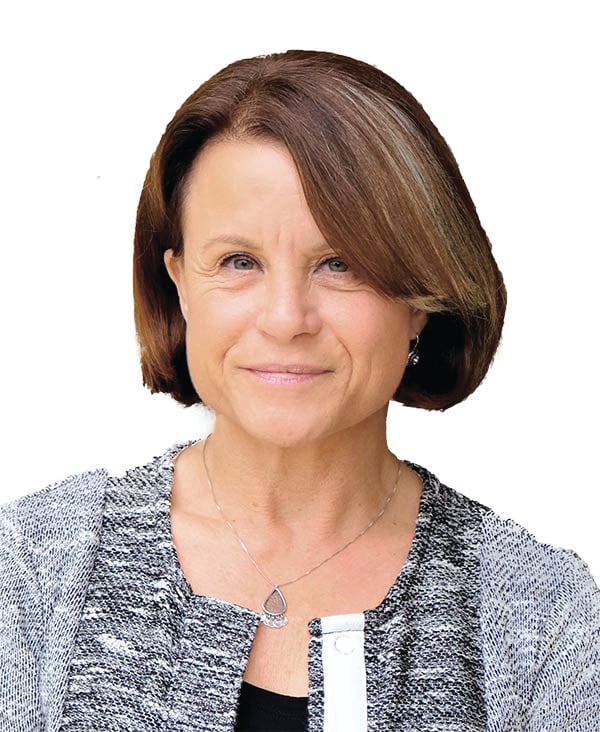 Christine Davis
Executive Director
Carlsbad Village Association

Women's History Month is a celebration of women's contributions to history, culture and society and has been observed annually in the month of March in the United States since 1987. While their contributions are significant and varied, those in the world of business have never been more evident than they are right now.
Spend a day in Carlsbad Village and the impact of women in business is clear. The downtown streets are lined with businesses of all kinds that are owned and operated by women. While by no means a comprehensive list, some fellow Carlsbad Chamber member businesses located in Carlsbad Village include 264 Fresco, Carlsbad Food Tours, Caroline Dooley Architects, Dancin' Soul Boutique, Famulare Jewelers, Foundation Chiropractic, GelatoLove, Krupa Law Group, New Village Arts, Pollos Maria, Precious Petals, and Trove Marketplace. No business sector is left untouched.
According to Kristianne Kurner, the Executive Artistic Director of New Village Arts, an award-winning 100-seat theater in downtown Carlsbad, "There are not many women running professional theater and visual arts companies in San Diego." She goes on to explain that it has taken quite a bit of time for woman to reach the highest positions in theater management as traditionally men have held the top roles in theater companies.
Kristianne, the recipient of the Carlsbad Chamber's Starfish Leadership Award in 2017, started New Village Arts 20 years ago and has operated it in Carlsbad Village for the past 15 years. "We are finally starting to see some active and exciting change for women and women of color in this industry. We are at a tipping point."
At the age of 47, Della Stewart traded in her financial management hat for a pair of dance shoes. She always wanted to pursue her passion and put her dance degree to use. After researching what was lacking in the world of dance in the Village, she decided to open a specialty clothing and accessory store to cater to dancers of all ages. In just two years, the products offered by Dancin' Soul Boutique were in such demand, that she doubled her square footage by expanding into the suite next door for a 1,500 square foot store with frontage on Carlsbad Village Drive.
"Running my own business really hasn't been any harder than I imagined it would be," Della said. "I hope to be an inspiration or role model for the young female dancers who rely on me." Dancin' Soul Boutique is 100% woman-owned and is in its 6th year of operation.
Paola Richards came to the United States from Rome in 2014 to pursue her dream of being a business owner in America. She brought the best gelato making techniques from Italy and then created her own low sugar, healthier recipes, and has created an enthusiastic following here in Southern California with her flagship business, GelatoLove. She then expanded her business to not only include her location in the Village Faire Shopping Center on Carlsbad Village Drive but also a commercial production facility and tasting lab in the business park. She now also provides her products throughout Southern California and has built a considerable wholesale business.
"Being a woman has made owning a business special to me as I come from generations of independent businesswomen in Italy," Paola said. "So, I grew up without the thought of any possible impediment." Paola goes on to say, "For most of our young team, scooping gelato is their first job. I feel the responsibility to share my life attitude with them to help them feel confident and in charge. After six years in business, I have many examples of strong girls moving into the career they want. This is extremely rewarding for me."